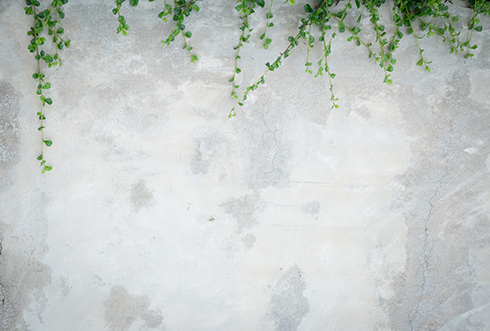 Meet Your Instructors
Mary Palmer Dargan
This course is a special opportunity to spend time with celebrated landscape architect Mary Palmer Dargan as she inspires you to new horizons in your home garden design. From lecture halls across America and Europe to your backyard, Mary Palmer lays out a road map for creating your own, home garden utopia.
With over 45 years experience designing home environments from coast to coast, she has honed and perfected her design process and philosophy. A synthesis of form and function, style and eco-awareness, the design process that has crafted some of America's most beloved gardens will be right at your fingertips.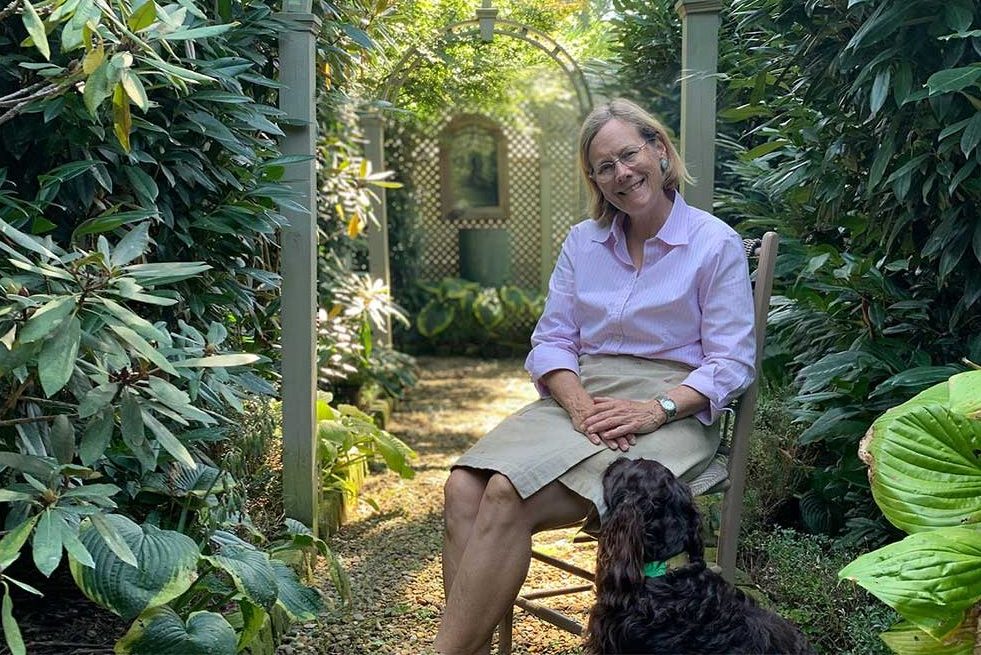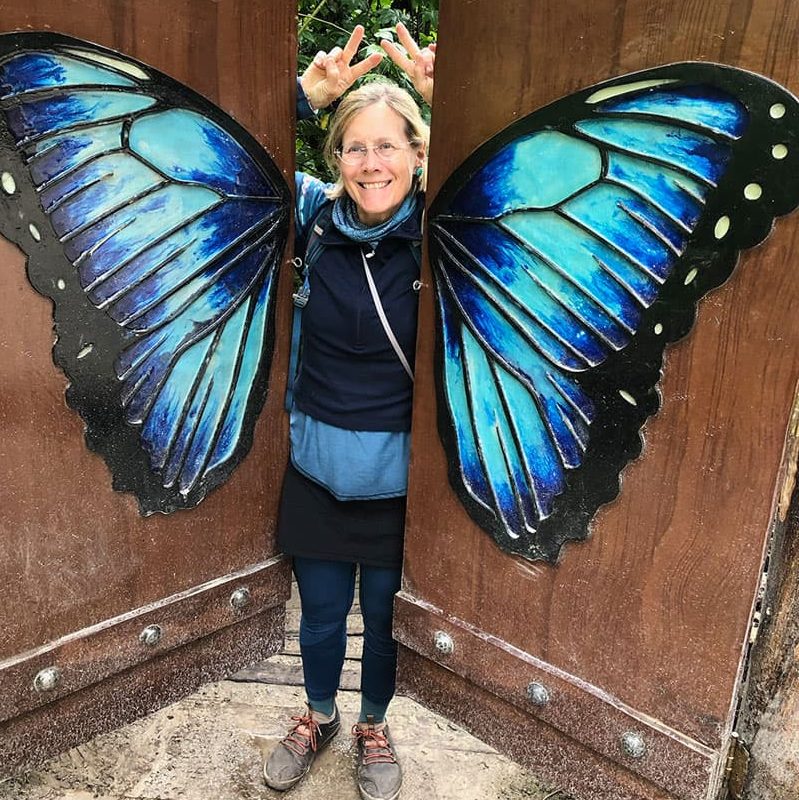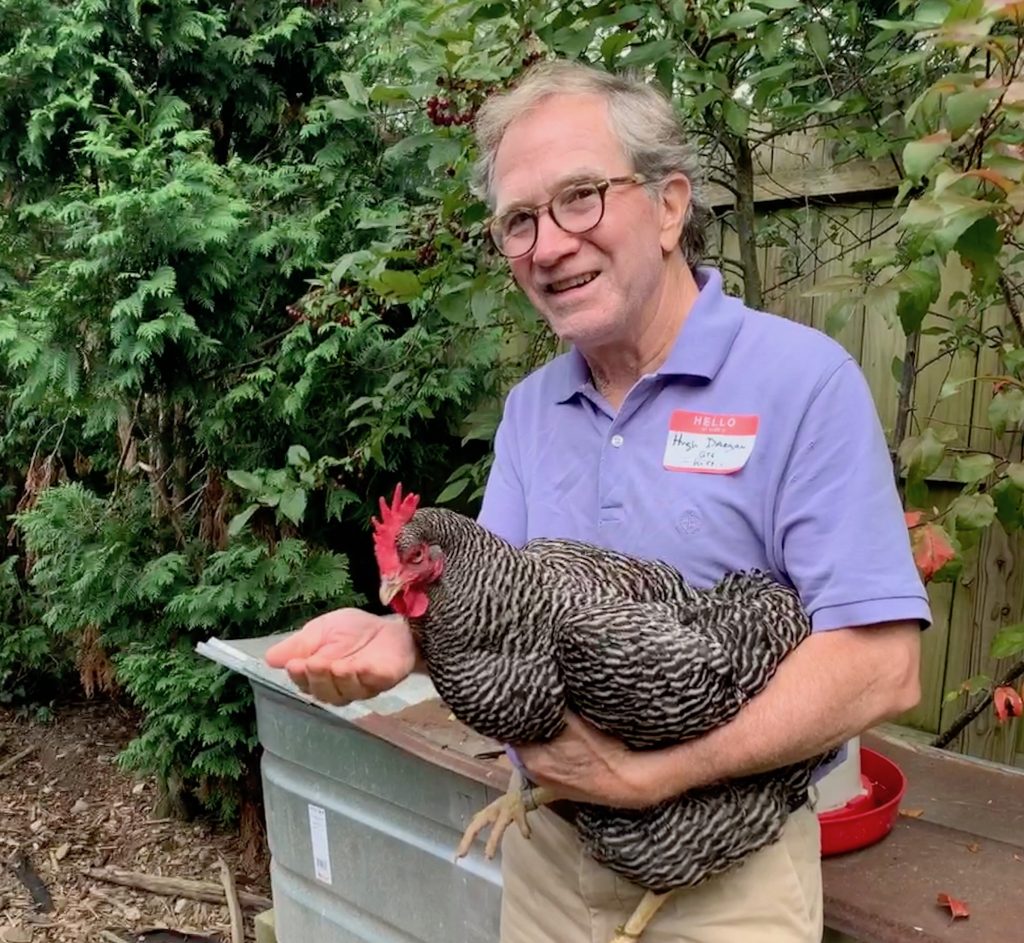 Letter from Mary Palmer Dargan
Hi, I'm Mary Palmer Dargan and this is my masterclass in Garden Design. I have always loved nature. As a kid growing up in the Nashville, Tennessee countryside, I would embed myself in the landscape to learn about Sassafras root or what twigs made the best arrows for shooting at my little brother… I fell in love with plants. I started studying botany in every form, from edible fungi to rainforest ecology- from botanist to horticulturist to landscape architect, my love of plants guided the evolution of my career.
I met the love of my life, Hugh Dargan, on the way to a Southern Garden History Society meeting, and in the back of that car through Natch's Trace we started a design conversation that never stopped! We have traveled the world together, insatiably, canvassing England for secret gardens, restoring historic courtyards in Charleston, searching out what it is that makes gardens tick- why do they work for man?
I have been in the trenches of landscape architecture projects from coast to coast, and with 40 + years experience, I have learned a thing or two! When I set out to create this course in garden design, I thought about what my clients ask for the most- which is how to create their own garden that would support them in reaching their highest joy and purpose in life. These are the things I would like to show you, so you can create your own home utopia.
Thoughtfully,

Arielle McIntyre
Assistant Instructor, Arielle McIntyre, is inspired by the intersection of art, ritual, food, and regenerative garden design. She is excited to teach you about the magical worlds of soil, intentional spaces, fibonacci, compost tea, and more!
For the past two years, Arielle has been shadowing Mary Palmer Dargan, taking in and absorbing her design philosophy. She has loved getting to distill the Dargan philosophy into this potent design elixir called the Placemakers Academy. She is honored to co-create this incredible virtual academy with such an extraordinary mentor, and can't wait for you all to transform on your Placemakers journey.
This course journey has transformed her own design abilities, and she looks forward to growing into a professional edible garden designer. Arielle hopes especially that the Placemakers Academy will help propel other amateur garden designers into fruitful careers in professional garden design! If you have the vision, you can make it happen.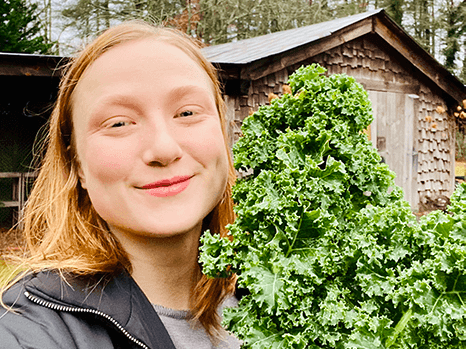 Hear Arielle's story of the creation of the academy in the first three episodes of Garden Talk!

The History of Dargan Landscape Architects
Hugh & Mary Palmer Dargan, ASLAs
The Dargans first received national attention in the mid-1980s for their work in historic preservation landscape architecture in Charleston, SC. Their work propelled them into the national spotlight in several books by influential British garden authors, Penelope Hobhouse and Rosemary Verey. Over the next 30 years they studied 800 gardens & estates in England and worked on two British National Trust projects and home of The Earl of Wemyss and March at Stanway, in Gloucestershire. Analytical studies of historic French, Italian, and Portuguese gardens continued as well, providing a rich base for understanding architecture and how man lives on his personal land.
After managing projects from Charleston to Atlanta, coast to coast, mountains to sea- Charles (Pete) Wyrick, noted Charleston publisher, encouraged the Dargans to write a book about their philosophy. Gibbs- Smith subsequently published Timeless Landscape Design: The Four Part Master Plan (2008) and Lifelong Landscape Design: Environments for Health & Longevity (2011). ​
Their projects, as well as their own garden in Atlanta, have been featured on CNN and Home and Garden Television and in several publications including The New York Times, Architectural Digest, Better Homes and Gardens, and Southern Living. Dargan Landscape Architects are on archive in Charleston & Atlanta- with works preserved on microfilm in the South Carolina Historical Society finding aids and with over 10,000 of their works on paper at the Cherokee Garden Library at the Atlanta History Center.
While in Atlanta, Mary Palmer became very involved with The Garden Club of America's (GCA) Cherokee Garden Club, becoming a nationally accredited horticulture judge. She served on the National Advisory Committee of the Garden Conservancy and as a GCA Conservation National Affairs and Legislation zone chairman for SC, GA, AL & FL to Washington, DC. Later, she taught landscape architecture and planning at Clemson University.
The demand of beautiful projects located in Western North Carolina prompted the Dargans to purchase Highcote, at High Hampton in Cashiers, NC, in 1998. In 2014, they renovated Dovecote, a historic farmhouse, and created The Garden Talk Salon- a live workshop series. Their restoration efforts and community programs received the prestigious, Cashiers Historical Society's, Village Heritage Award in 2016. The Dargans love hiking in the Smoky and Blue ridge Mountains, especially overnight camping in high places.
They have an insatiable wanderlust for archeological and historical sites from which they can glean new inspiration for their work. They most recently traveled to Peru, Ecuador, and Central America to study Inkan and Mayan archeological sites. Their Boykin Spaniel, Henry Dargan, has numerous titles in upland hunting & retrieving, and is chief dog officer at Dargan Landscape Architects.