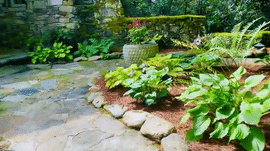 What I Learned: A Rookie Designer's Field Notes

"Green" Designer Arielle McIntyre Reflects on This Design Year

Hello garden lovers! Arielle McIntyre here, co-creator of the Placemakers Academy of Garden Design and part of the design team at Dargan Landscape Architects. It's been the adventure of a lifetime getting to apprentice with Mary Palmer and the team as a garden designer.
I have learned so much in my three years working with Mary Palmer. This growing season was my first opportunity to help manage installations, and do more hands on planting design for clients. It was incredible to see the artistry and talent of our design team and our installation teams of Miller Landscapes and Black Bear Landscapes in action.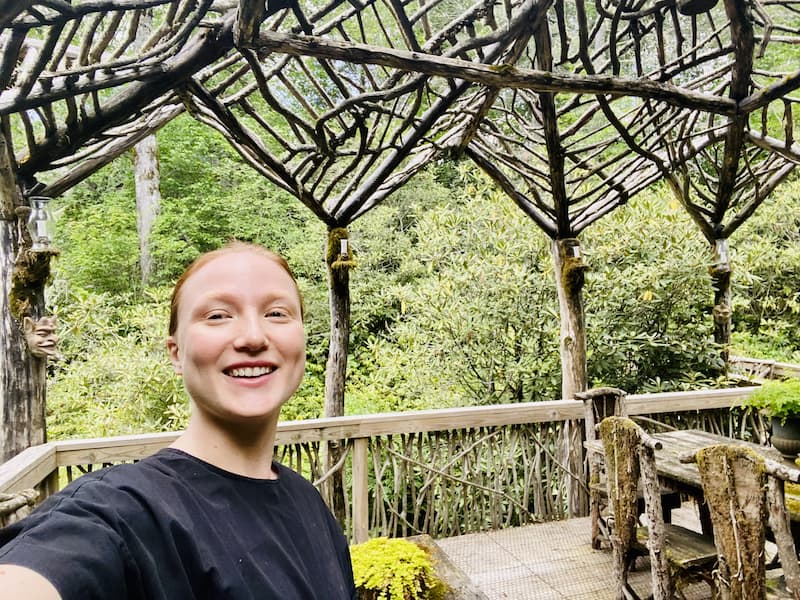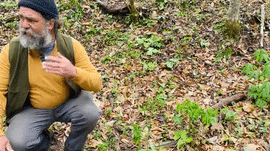 Outside of our installations, I was able to attend a series of plant walks hosted by local plant nerd and story teller extraordinaire Adam Bigelow.
Mary Palmer and Hugh Dargan have attended many of his walks in the past, and I was hungry for some new native plant knowledge! Adam is done for the season, but if you live in or visit WNC we highly recommend treating yourself to one of his walks. You will love it! You can check out Bigelow's Botanical Excursions here.
With all of this juicy knowledge from this last season, I had to share some of what I learned with all of you.
I'm excited to share some things I learned about design in action, and also share my new favorite native plants for mountain gardens.
So let's start with some tips and tricks I learned.
Ten Things I Learned This Design Season
A Rookie Designer's Field Notes
#1
Never underestimate the power of a beautiful, and well placed pot.

A set of gorgeous planters that accentuate the colors and textures of your home, can bring a space together.
So what's the best way to prep your pots for plants? Fill the planter about halfway full of hardwood bark mulch. Then, top off the rest with organic potting soil. Make sure there are adequate holes in the bottom of your plants for drainage, and if not, drill some! This combo of mulch and soil will allow great drainage and make happy plants.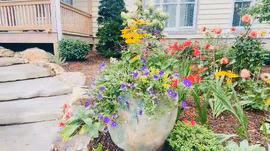 We also love adorning the edge of a planter with some kind of trailing or vining plant to drip over the edge. It is just so charming. It's also often economical to buy hanging baskets of annuals, and then to separate them by hand for your new planter
#2
While we're on the subject of pots, let's talk one of our favorite design patterns- the patio herb pot collection. If you love to cook, you will love having a small collection of herbs close to the kitchen.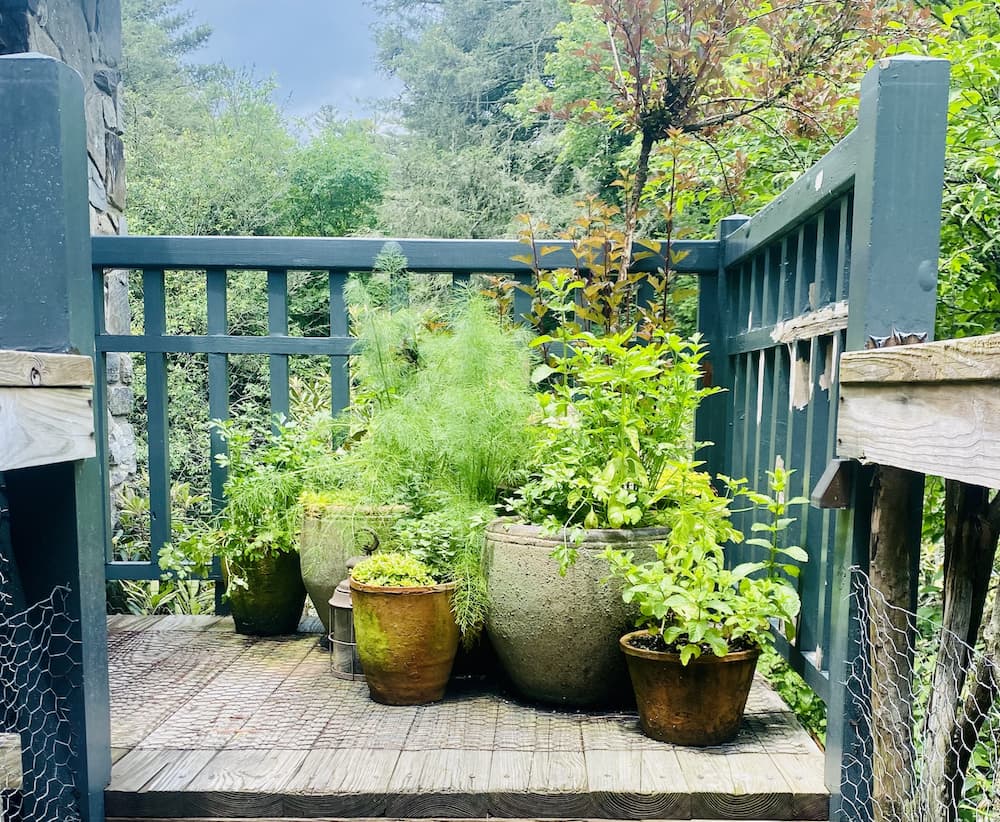 We love getting an assortment of pots and then planting some herbs that will overwinter and come back next year like rosemary, sage, thyme, oregano, and mint. Then we usually do an extra pot for some annual basil, cilantro, dill, parsley, or mint. If you have a good sunny window spot for them, you can bring some in for the colder months and have fresh herbs all year long.
#3
Mary Palmer really thinks of each site as its own living nursery.

Just because a plant isn't in the best place doesn't mean you have to get rid of it! Consider it part of your nursery of plants for your design. Transplant, transplant, transplant. It's amazing what you can do with just a few thoughtful relocations of trees and shrubs.

Plus, these plants are already adapted to the unique soil microbiome of your site and to its microclimate. Do you have an awkwardly placed shrub or tree? Are there other plants of this type somewhere else you could plant it with create a stronger visual rhythm?
#4
It's worth eradicating invasive plants like ivy to revegetate with native plants.

It can be a tough job, but you will be doing your garden and native ecosystem a huge favor, and giving yourself a much better space to work with. Consider using alternative clearing methods like goats! You can rent goats to eat up low growing vegetation, like ivy, very quickly and effectively. You just decide the area you want them to graze and the company takes care of the rest.
#5
Some thoughts on planting design:
Always start by placing your largest trees and shrubs, then fill in. Create a visual rhythm with the larger plants that you can echo and play with in your smaller plants.
We rarely plant plants of the same type in a straight line, unless we are trying to make a very strong visual statement or focal point. You can play with planting plants of the same type in sweeps, clumps, or separated in visually rhythmic patterns.
It is always lovely having a special row of cascading or trailing plants along the top edge of a wall or garden bed. If you have stone walls, you can also plant shallow rooted plants like geraniums, sedums, and ferns in the cracks.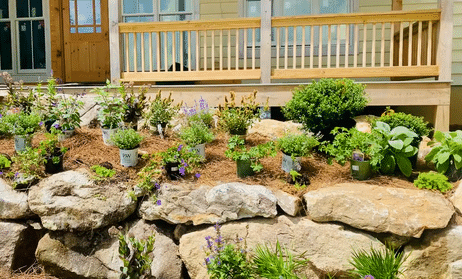 #6
If you want to save money on plants, just buy the smaller versions of each plant,

and exercise a little more patience in letting them fill in. If you are planting native rhododendrons, they actually prefer being transplanted young. They will be more resilient plants. So don't be afraid to purchase more affordable smaller trees and shrubs and let them fill in.
#7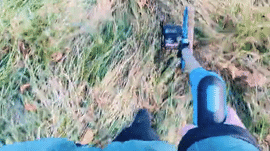 In our design work, we always gain a better and clearer understanding of a place by mapping it ourselves or by improving previous site maps. You will be surprised by the new revelations this process brings.
Mapping a site gives you new clarity and understanding of it.
In our design school, the Placemakers Academy, we teach students how to map a site. Even if your map isn't perfect, this process brings a deeper knowledge of a place and its potentials.
#8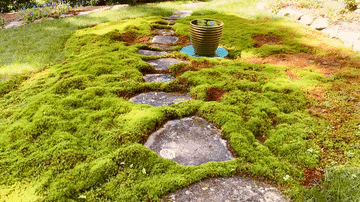 #9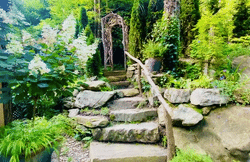 Random tidbit for our fellow Western North Carolina folks, if you would like an incredible mountain arbor, pergola or locust railing like these shown at fernwood, we highly recommend Tommy M (828)-200-2209
#10
Plant walks are a great way to learn about native plants and to discover new plants for your garden. Learn more about Bigelow's Botanical Excursions, and get excited for next season's plant walks! I'll see you there.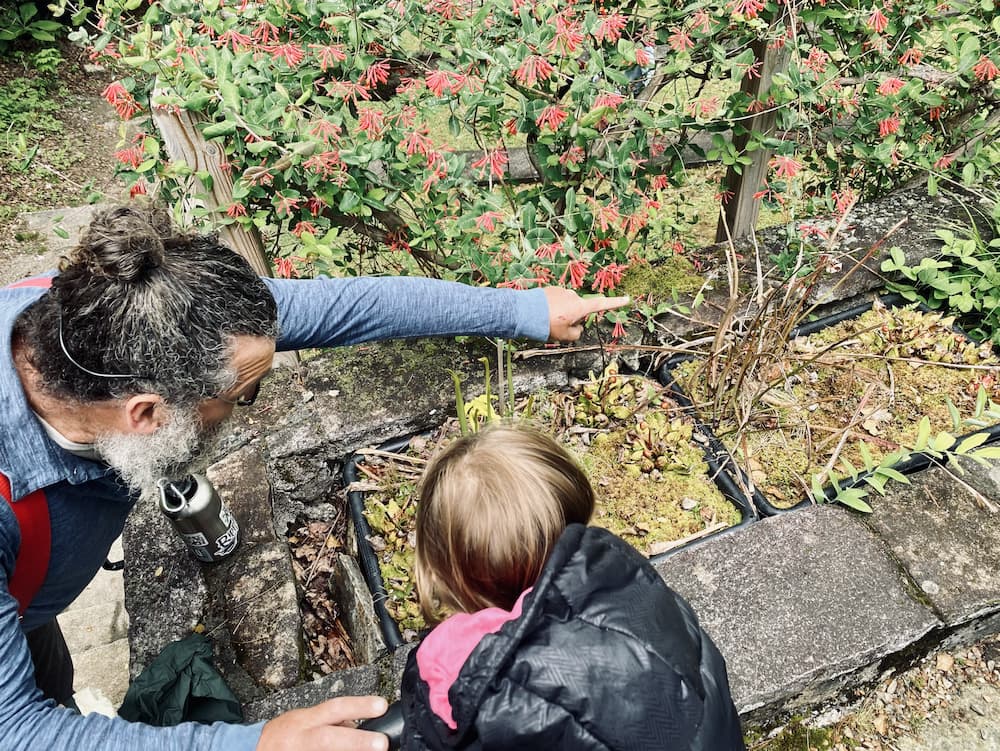 I hope you all enjoy these reflections from the field. Check out part two, where I get into my new favorite native landscape plants.
Happy Placemaking!