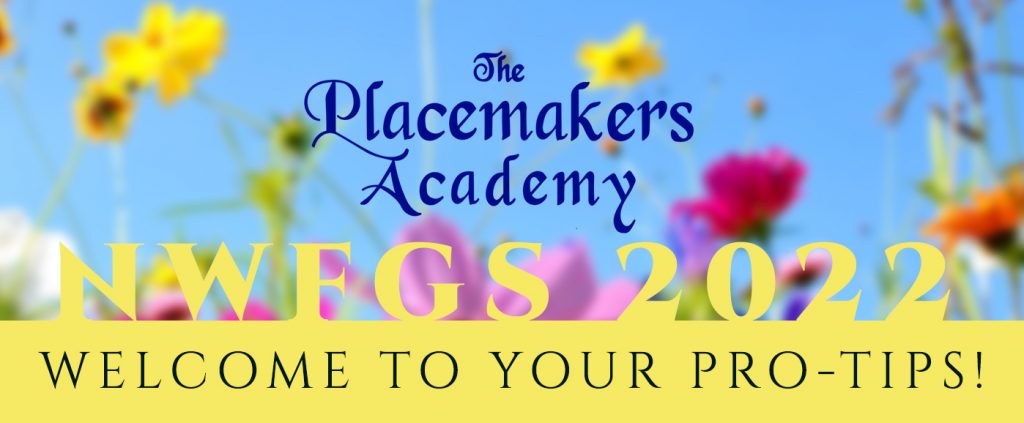 🌿 We have filled this page with freebies and goodies especially for our NWFGS friends! Explore this page to get them all! 🌿
The Placemakers Academy of Garden Design follows the following road map to help you design and implement the garden of your dreams. Each of these 10 steps on the map represents a stop on your garden design adventure, and an accompanying course module. In our Placemakers Academy Online Course, each module is filled with incredible video lectures and garden design workbooks and journals to help you move through each step of your design process.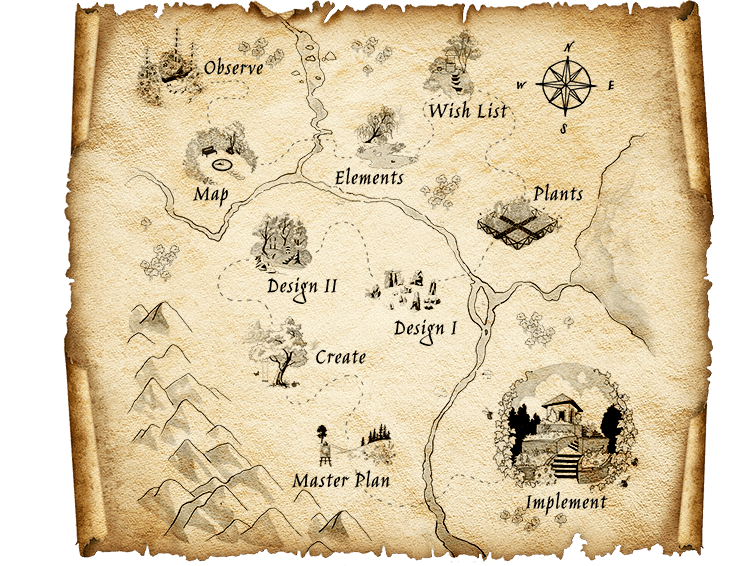 These 10 stops, or modules, fit into three main phases:
Phase 1 | Observe
Phase 2 | Design
Phase 3 | The Master Plan
We have decided to gift you a freebie for each of these phases, explore the Placemakers Map & Pro-Tips to get them all…
PHASE I OBSERVE
ROAD MAP
Our mission is to guide you on the journey to creating the garden of your dreams.
This is your road map, we are your guides, the Placemakers Academy students are your fellow travelers, and nature is your co-pilot. Together, we are ready to launch you on your journey to creating the garden of your dreams!
OBSERVE
Analyze Your Site With Designer's Eyes
The foundation of a beautiful garden is observation. By taking time to observe and interact with the land, we get to know each other.
By working in relationship with the land, we can make garden designs that flourish, that have harmony and flow, ease of maintenance, and resilience. We begin by asking,
"What will nature allow us to do here, what will nature help us do?" – Wendell Berry

MAP
Get A Bird's Eye View
Before we embark for utopia, we need to become familiar with reality! By creating a map you can get a bird's eye view of your property, so you know exactly what you're working with.
We know mapping can seem intimidating, but if you can draw a stick figure and use a ruler, you can map!
THE ELEMENTS
Decode Your Site's Unique Thumbprint
Now that you have a bird's eye view of your property, get elemental.
What are the elements that shape your land, that make it unique? How will they interact with your design?
Explore and analyze how these elements shape your site:
Sun, Wind, Slopes, & Soil.

PHASE I: THE VISION WORKBOOK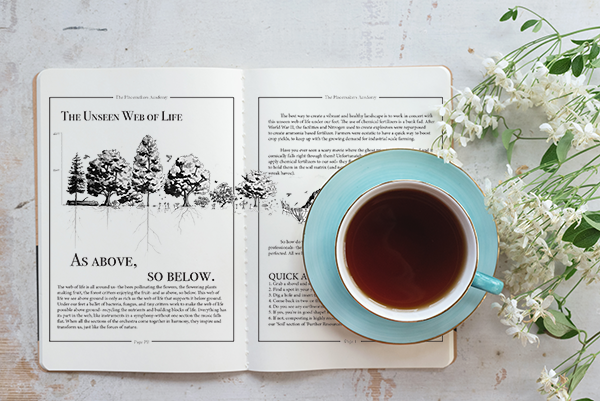 PHASE II CREATE
THE WISH LIST
Make A Wish…
Now that you have observed, analyzed, mapped, and learned all about the elements- you can write your garden wish list.
This is where you get to truly envision your dream garden.
There are no wrong answers here, so let your imagination run wild ad hav some fun!
PLANTS
Pick The Perfect Plant For The Perfect Place
Native plants will bring you a naturally low maintenance and regenerative planting design.
Designing with your map and elements in mind will allow you to pick the perfect plant for each place.
DESIGN I
Hone Your Designer's Eye
Welcome to the heart of this course, and Mary Palmer Dargan's specialty- Design. Explore your garden design like a painter approaches a painting. Learn the elements of art and design to hone your own unique design style!
"My garden is my most beautiful masterpiece." – Claude Monet
DESIGN II
Bring Your Wish List To Life
Now that you are fully equipped with everything you need to know to create an incredible design, you can dive into the specifics of elements you might want to include in your final 'Master Plan'.
It's time to find that wish list…

PHASE II: KITCHEN GARDEN WORKBOOK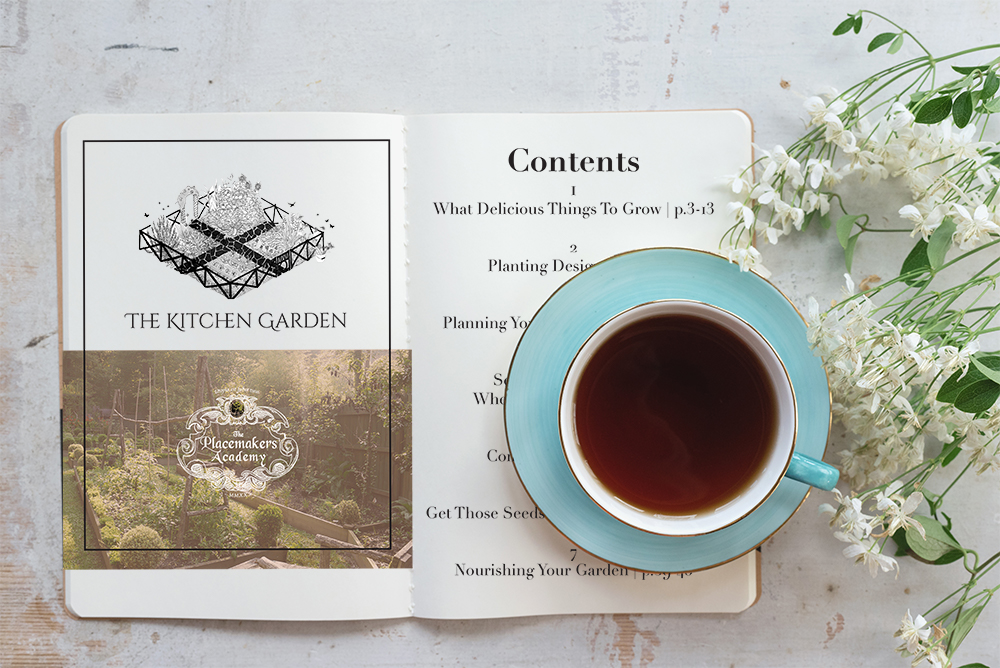 PHASE III IMPLEMENT
CREATE
Free Your Creativity
It's time to create the garden of your dreams! So take all that you've learned in stride, and set your inner child free- it's time to have some fun.
There are so many tricks for the garden designer's creative process to get you in the flow!
"This world is but a canvas to our imagination." – Henry David Thoreau
MASTER PLAN
Find Flow In Your Design
All that you've learned, and all that you've created is coming together to make your 'Master Plan'. Cue the evil laugh!
So let's get that master plan onto paper so you can share it with your talent.
Whether your talent is a team of contractors or just you and your hubby, getting your plan onto paper will allow you to coalesce clear support around your vision.
IMPLEMENT
Bring Your Vision To Life
You've made it to the finish line, it's time to bring your garden design to life.
It's time to prepare your site, find plants, talent, and the like.
"The glory of gardening: hands in the dirt, head in the sun, heart with nature. To nurture a garden is to feed not just the body, but the soul." – Voltaire
There are places where the wild meets the observer, where the lines between human and nature fade… there live the Placemakers.
Placemakers are those with the vision and gumption to create spaces that leave an indelible impression on us- places that nourish, cultivate community, and inspire. Places for us to gather, to celebrate, to heal, and to dream. So are you ready for the challenge?

PHASE II: THE SOIL PROTOCOL