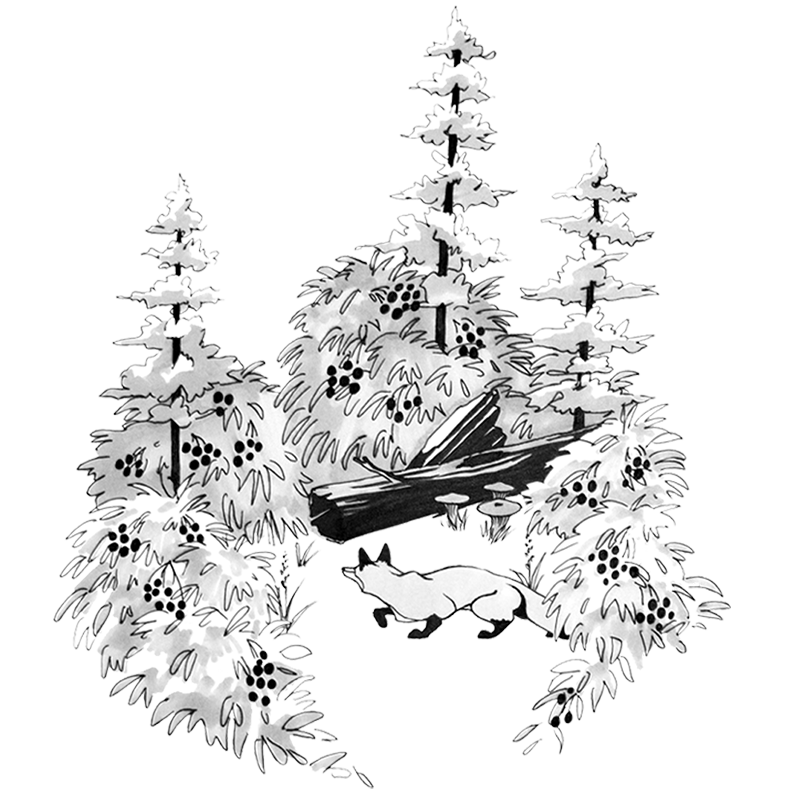 If you take a moment,
with your ear to the wind,
can you hear your future garden calling?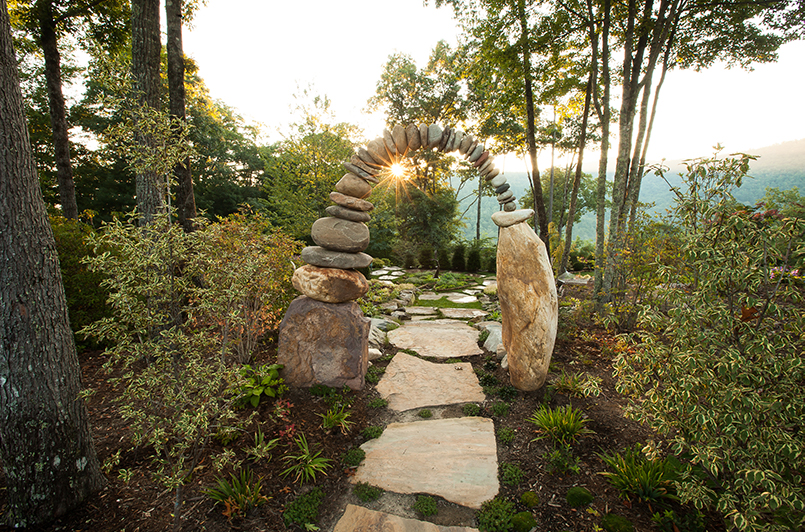 The Placemakers Academy proudly invites you to our 2022: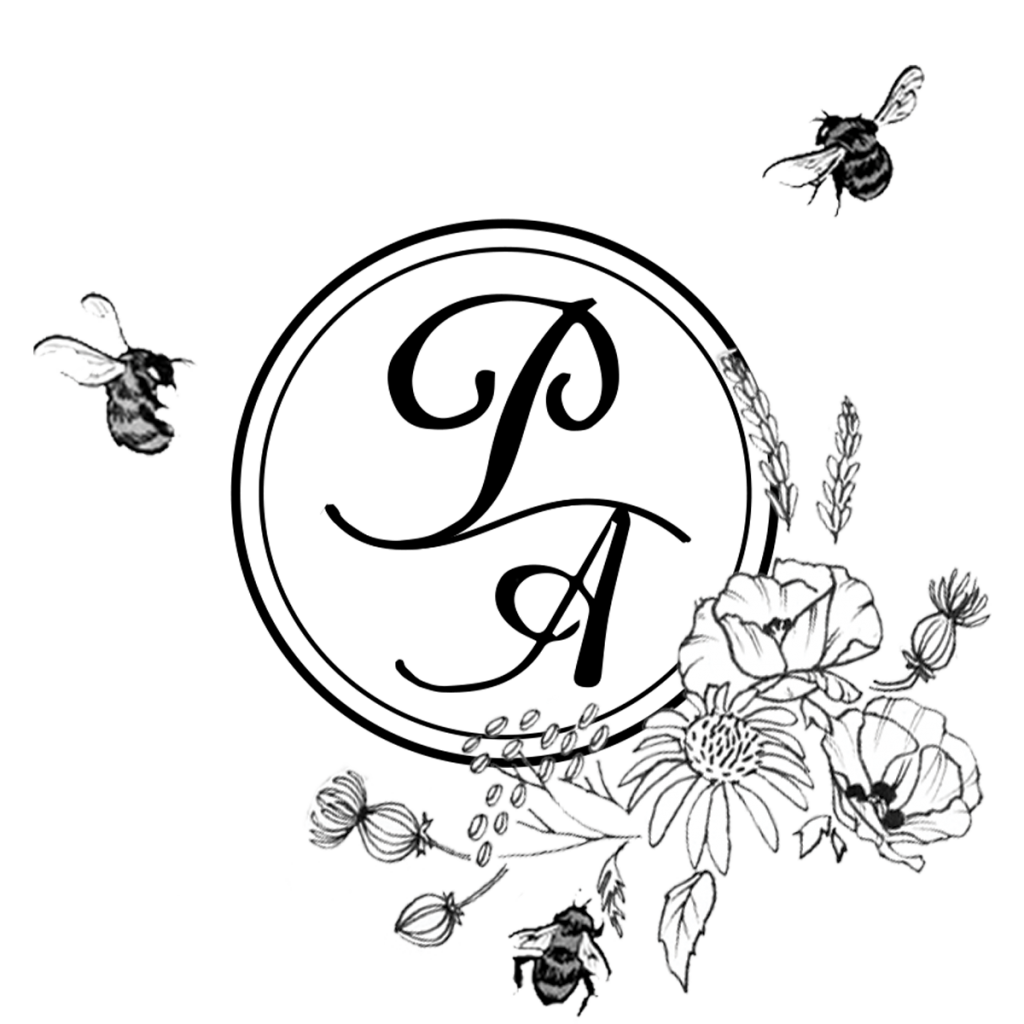 Spring Garden Design Immersion Program Enrollment Open Now
30 Student Cap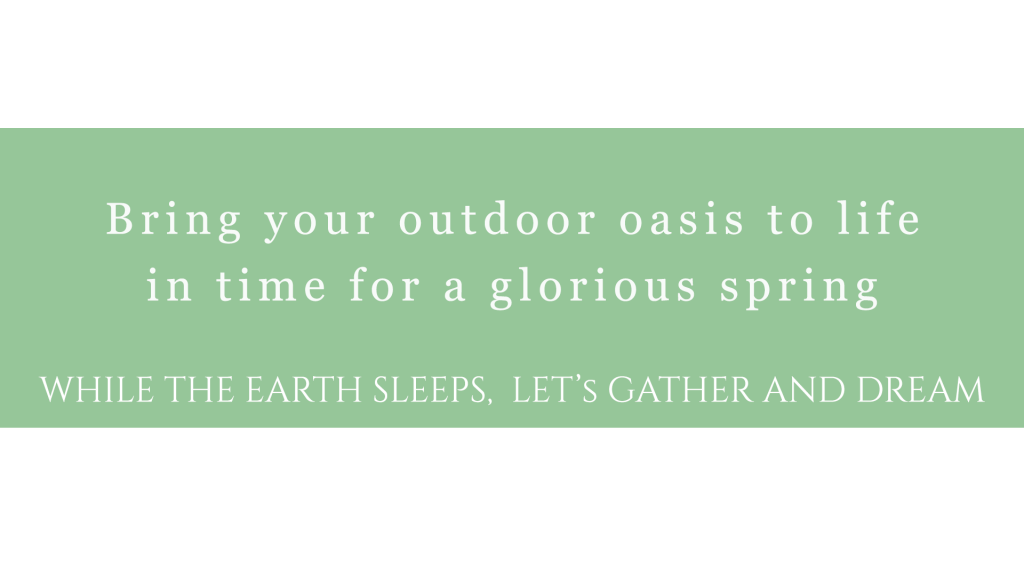 In the midst of all the chaos and uncertainty of modern life does your heart yearn for a place of peace?
As challenges in the wider world reign, there ARE things we can do to create peace, beauty, resilience and splendor. One of those things we have influence over is our home landscape. In fact, it could be argued that the world gets better each time a gardener – people just like us – commits to connecting with and protecting their little pocket of the world.
This is what this page is about, the reason we at the Placemakers Academy exist, and why we wake up in the morning all atwitter. We give it our all so you can design, implement and enjoy the garden of your dreams!
WEEK BY WEEK, STEP BY STEP FOR 11 wEEKS, wE wILL eNVISION aND iMPLEMENT yOUR gARDEN oASIS IDEAS IN A SAFE, INSPIRING aND eXPERT SPACE TOGETHER.
We've created the Spring Immersion Program so you can bring your most creative ideas and create a garden that is uniquely yours. We will design and implement together with live weekly calls on Zoom, our weekly wellspring of inspiration. Each week brings focused themes and expertise from Mary Palmer's Master Gardener heart, giving you the mindset that transforms your relationship to gardening in a lasting way. You'll have access to the weekly modules for life, because we know that gardening for you is a way of life.
Best of all, is the camaraderie and community that prior graduates of the program tell us gave them the highlight of their pandemic season. Frankly, we're humbled, and we'd love to tell you more.
Already know you're in?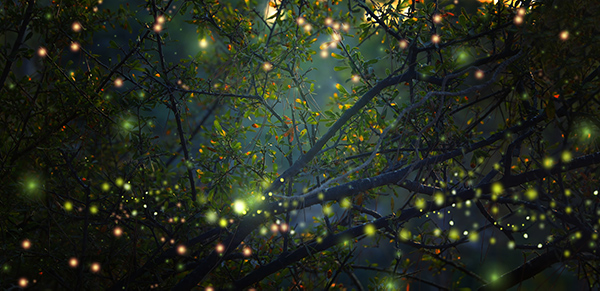 – GAIN A PRO DESIGNER'S EYE –
– DEVELOP YOUR PERSONAL GARDEN DESIGN STYLE –
– BECOME THE ARCHITECT OF YOUR OWN HOME GARDEN UTOPIA –
THE SPRING 2022 IMMERSION MENU
*We'll meet 11 Thursdays in a row from February 17th to April 28th, at 12:00 to 1:30, in Eastern Standard Time. All recordings are available for life, and you can repeat them anytime.*
Here is a week-by-week breakdown of how this will flow, like a good garden should, from one area to the next: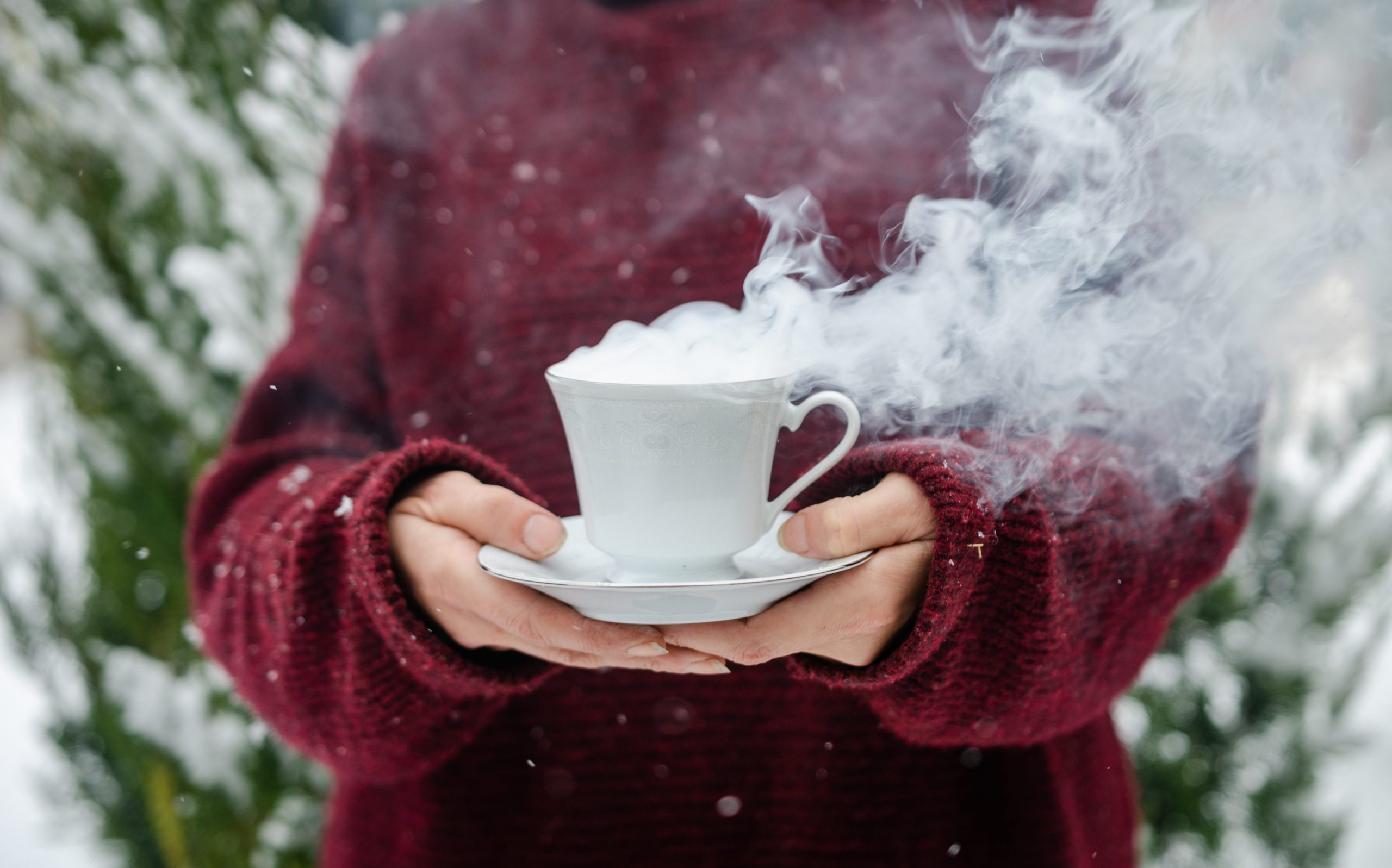 WEEK 1 | STEP INTO YOUR PROJECT WITH FRESH INTENTION
This week, we prepare the soil with a course Introduction & Overview. This is our time to welcome each other, share what garden projects we are each embarking on, and to set fresh intentions. It is our moment to express our garden dreams, and tap into the power of the group to help hold our intentions for the coming weeks. It's our virtual meet and greet garden party!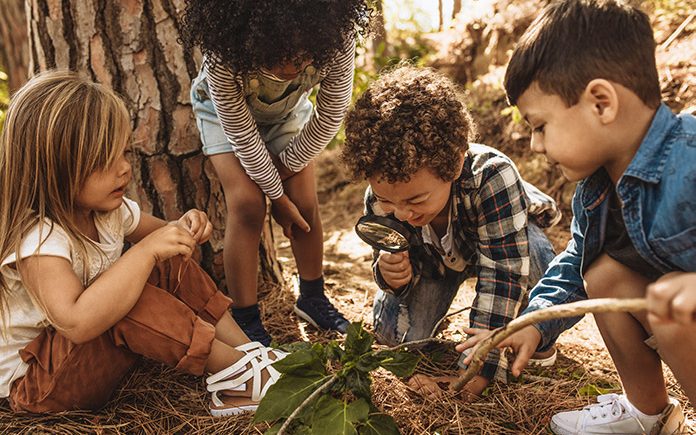 WEEK 2 | ANALYZE YOUR SITE WITH DESIGNER'S EYES
So many garden designs fail because the initial analysis is incomplete, or doesn't take full advantage of the land's unique potentials. (Or ignores its constraints). This week you'll learn how to not only set yourself up for design success, but how to listen to the land in new ways that will strengthen your relationship with nature, and your garden, for life.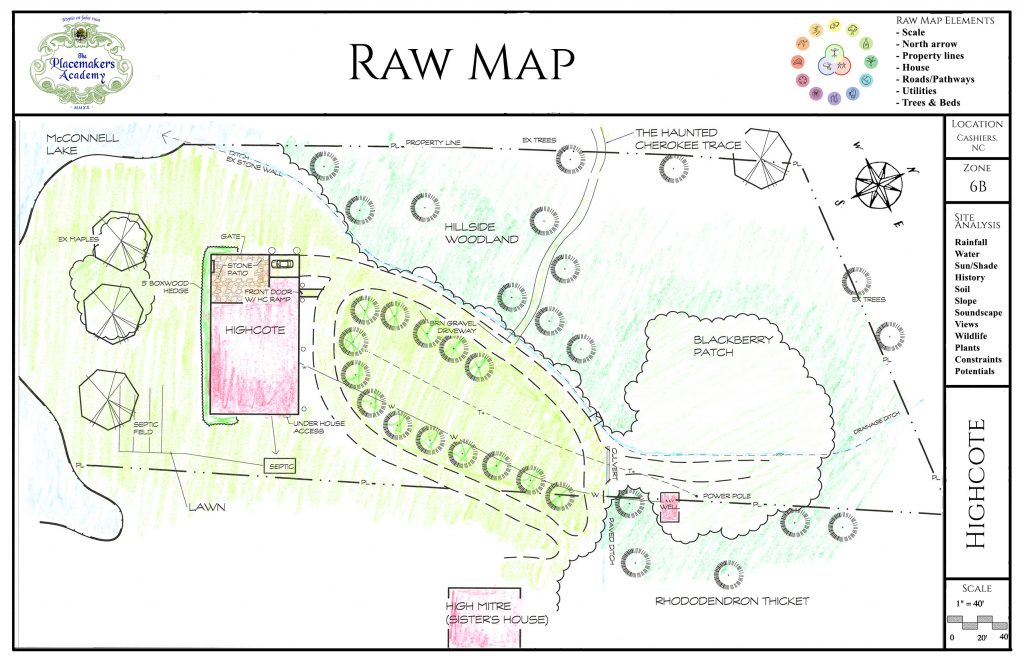 WEEK 3 | GET A BIRD'S EYE VIEW
One of the secrets to highly successful garden design is mapping. How do you create a representation of your site on paper so that as you unleash your creativity, you are designing in alignment with reality? After this week, you'll be mapping like a pro landscape architect. Careful, if you master this week's lessons, you might just have to start charging for professional garden design!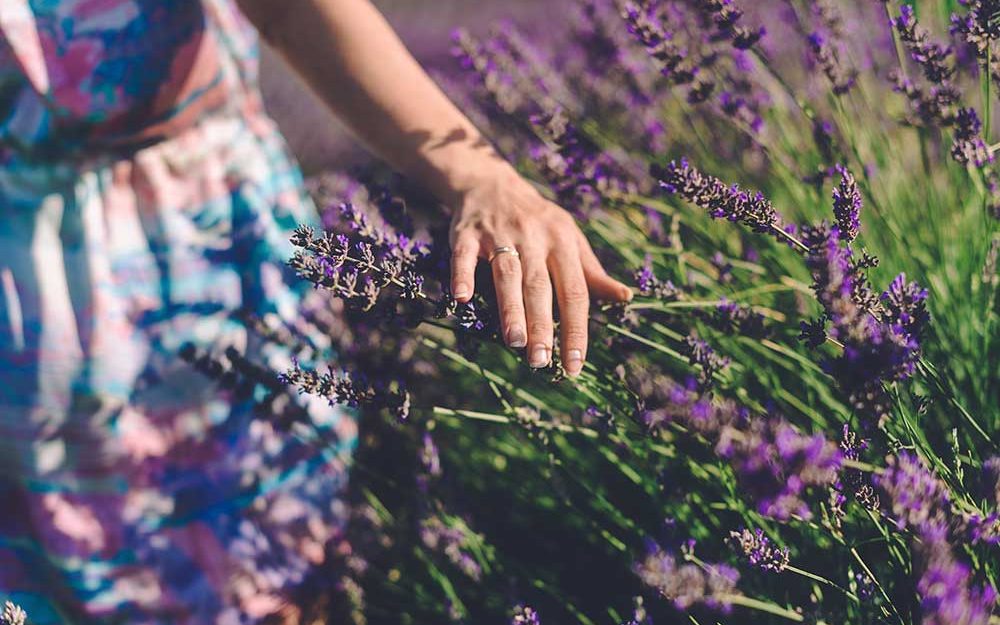 WEEK 4 | DECODE YOUR SITE'S UNIQUE THUMBPRINT
Every corner of this green earth has its own personality. With this week's session, you will understand how to tailor your design to not only your personality, but also to the personality of your special pocket of the world. You will see clearly how the sun, wind, slopes, water flow, and soil come together to make your site's unique thumbprint. Then you have the full force of nature behind your design.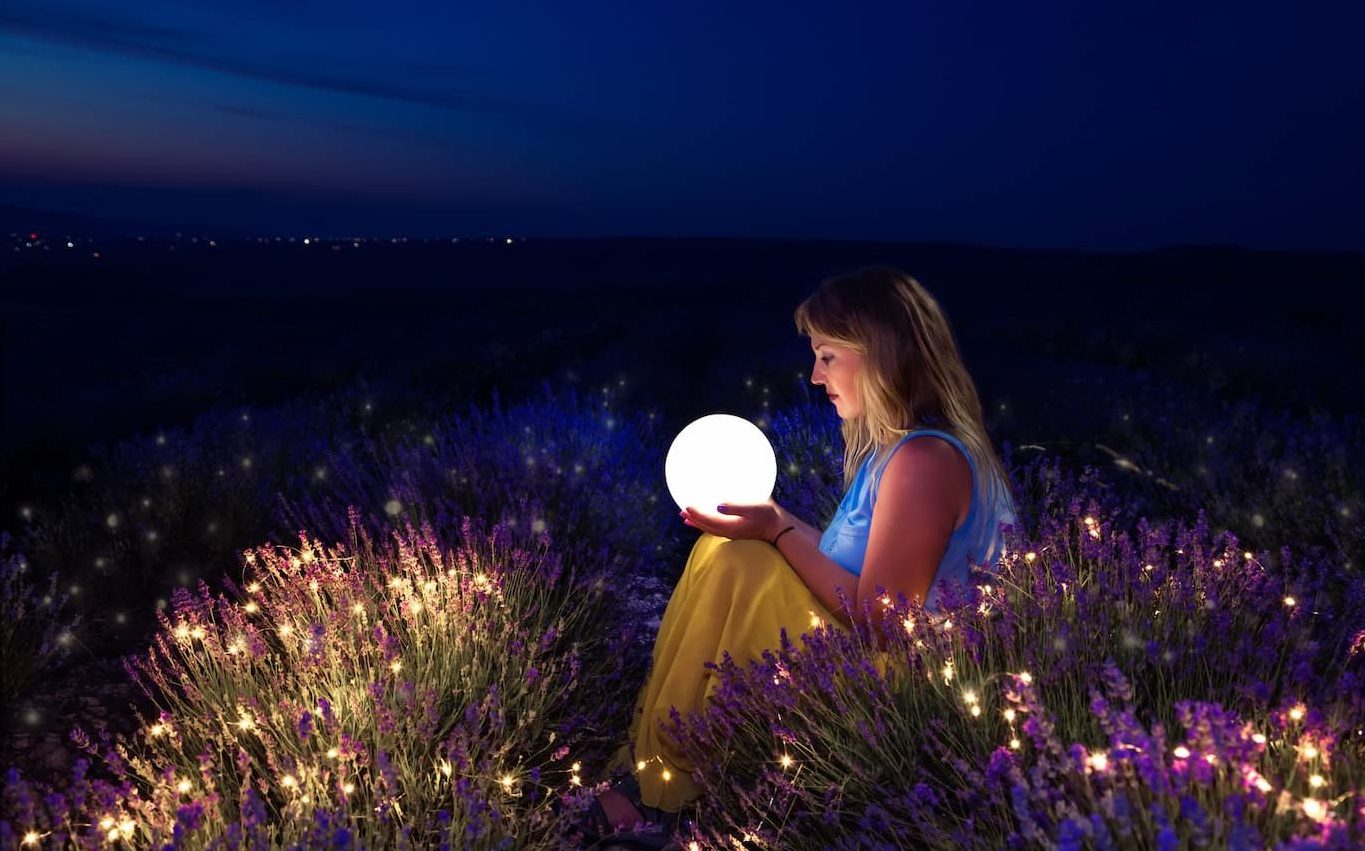 WEEK 5 | MAKE A WISH…
This week we're making our way to the wishing well. We're giving ourselves permission to dream big. With so much you would love to get done, it can be hard to know where to start, or what to prioritize. This week you will craft a needs analysis that will clarify your priorities and inform your wish list. You will learn the secrets to lifelong landscape design. What elements can you include in your outdoor oasis that will bring you health, wellness, and vitality? How can the land nourish you as you nourish it? The lessons from this week will bring you lifelong health benefits, and help you create a wish list for your unique needs and vision.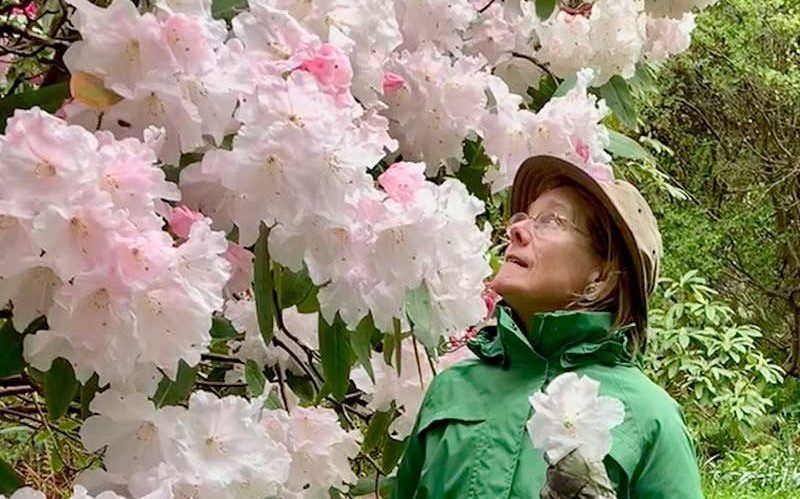 WEEK 6 | PICK THE PERFECT PLANT FOR THE PERFECT PLACE
This week we're talking plants! Our favorite. We are sharing the best landscaping plants for around the country, and we are teaching you a tried and true method for picking the perfect plant for the perfect place. No more money wasted on unsuccessful plantings! No more confusion over how to craft a planting design that works from season to season! Learn how to create year round interest, and how to pick the plants that you and your land will love.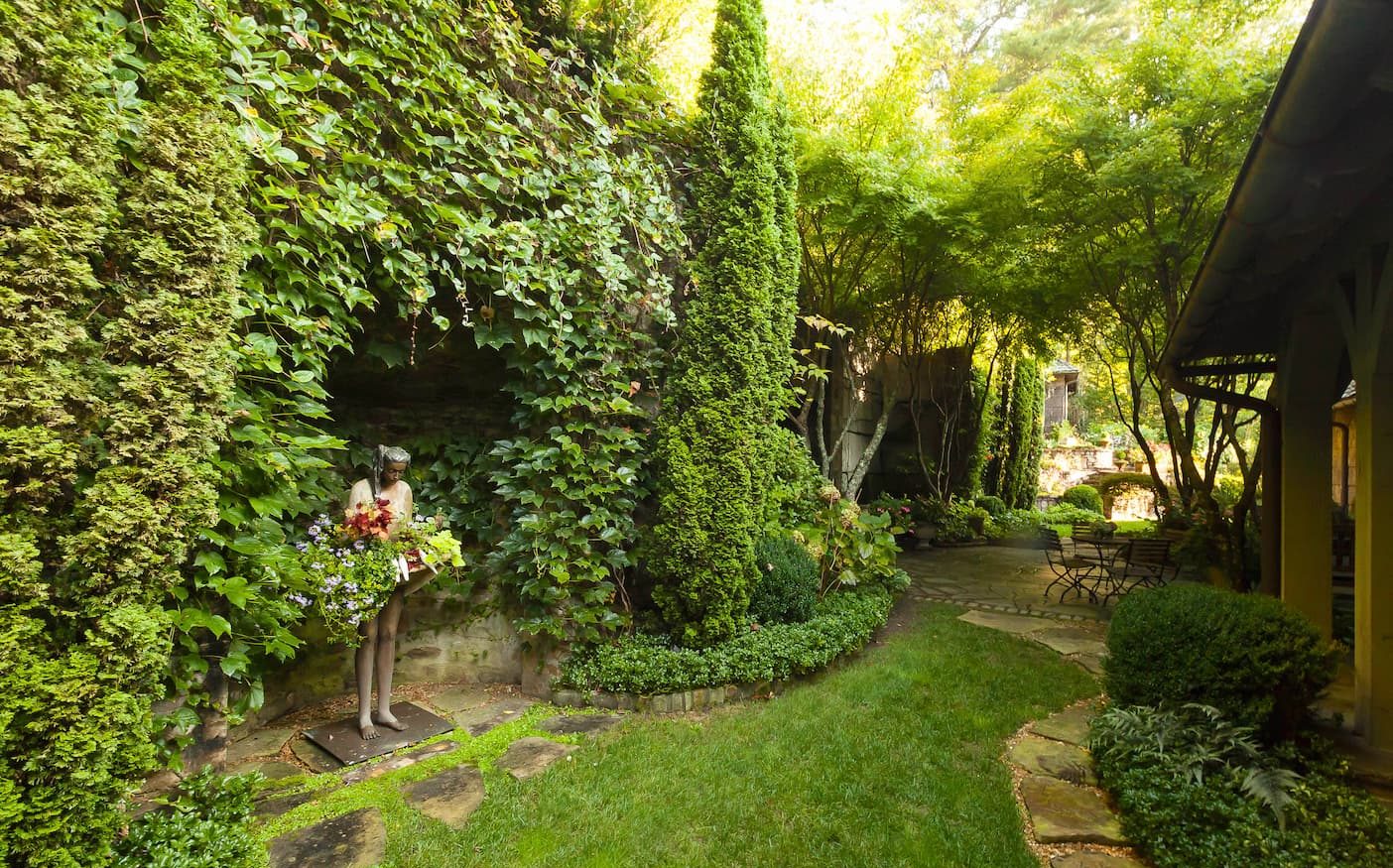 WEEK 7 | HONE YOUR DESIGNER'S EYE
What makes the great gardens of the world unforgettable? What makes them tic? The Dargan's have been uncovering and employing these very design secrets for 40 plus years! Let us share them with you. Within you is the ability to co-create incredible and unforgettable places with nature, we are just here to show you some classical art and design principles to hone your innate designer's eye. These principles will form a foundation for your own personal design style. Like mastering any art form, you have to learn the rules to break them with style!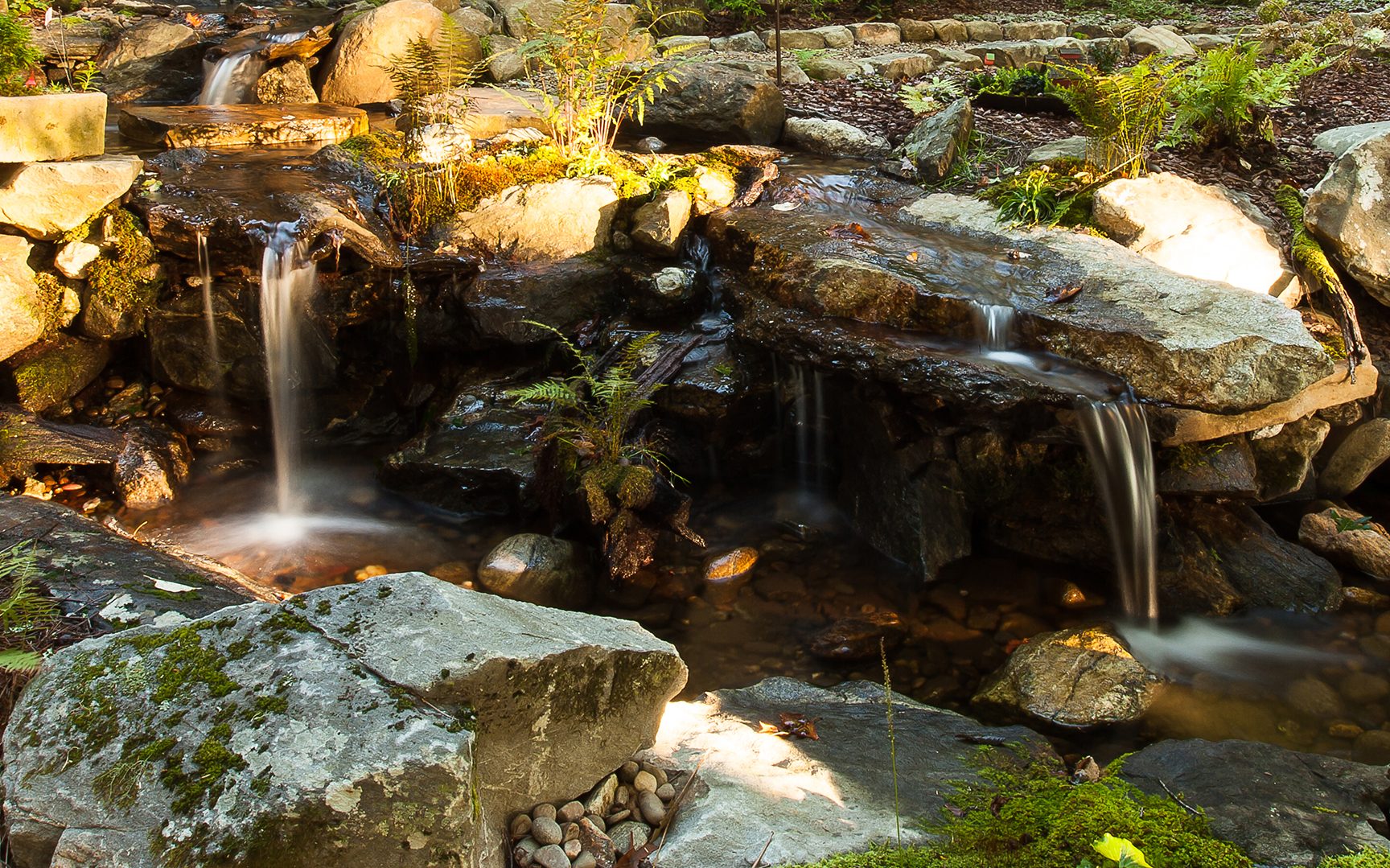 WEEK 8 | BRING YOUR WISH LIST TO LIFE
We're bringing your wish list to life with the tips and tricks of the pros. Let us offer you years of professional landscape design experience, so that you can get it right the first time. So you want a water feature? How do you design one that will work and that will enhance your design? Maybe you're dreaming of a fire pit. Let us give you our design lexicon of our favorite fire pit designs, from the simple to the ornate. From driveways and parking to fencing and pathways, we are getting into the design details to set you up for implementation success and design excellence. We will do a live design details workshop with a wish list element of your choice.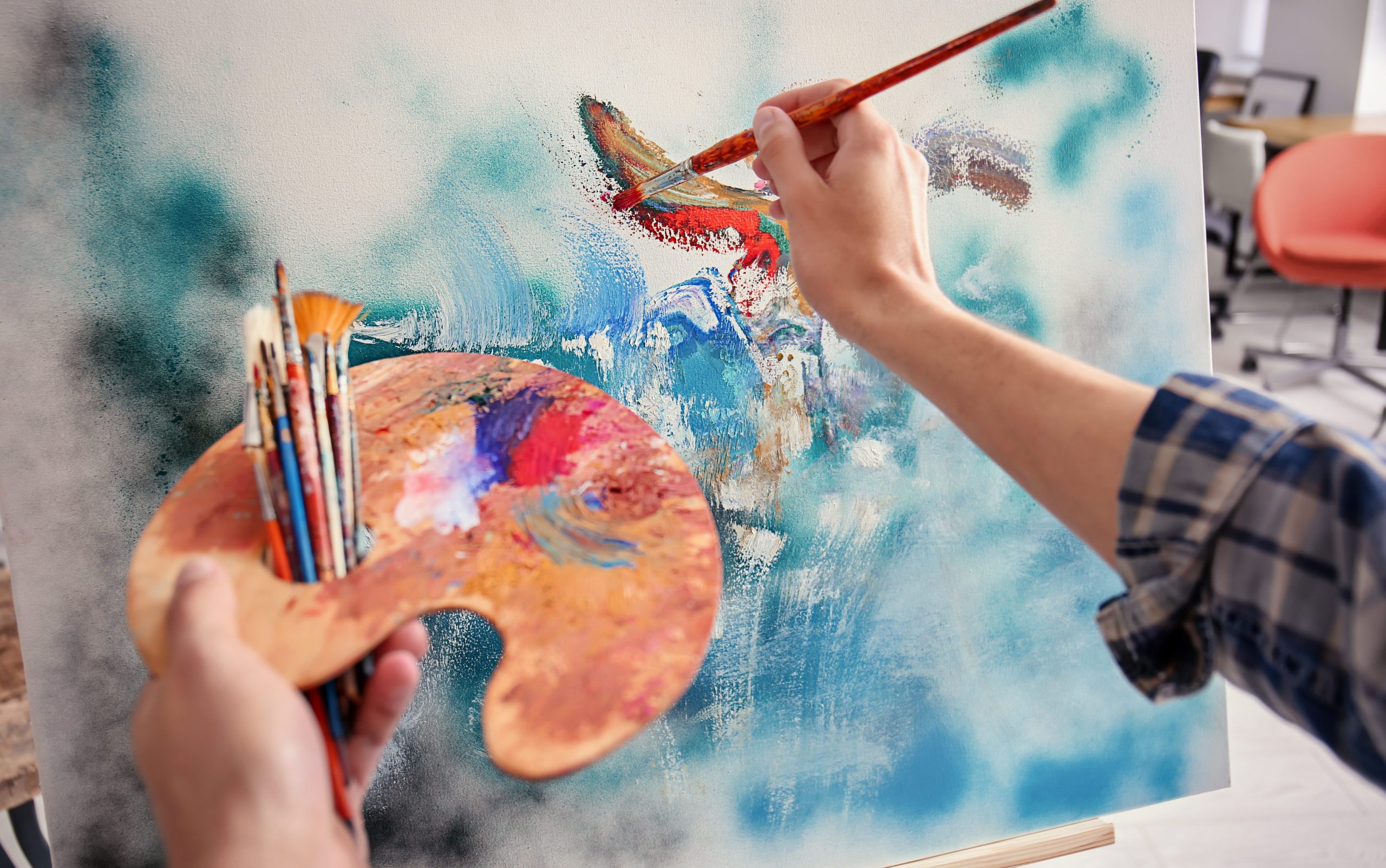 WEEK 9 | FREE YOUR CREATIVITY
Now it's time to have some fun. Let your inner child out to play! We're throwing caution to the wind and dreaming big, we can edit and hone later. We're painting in broad strokes to see what wonderful things our imagination can conjure. If you ever struggle to get your creative juices flowing, don't worry, we have incredible exercises designed to free your creativity! We have used these tricks in private and group design sessions, and they have sparked and inspired many garden designs around the country.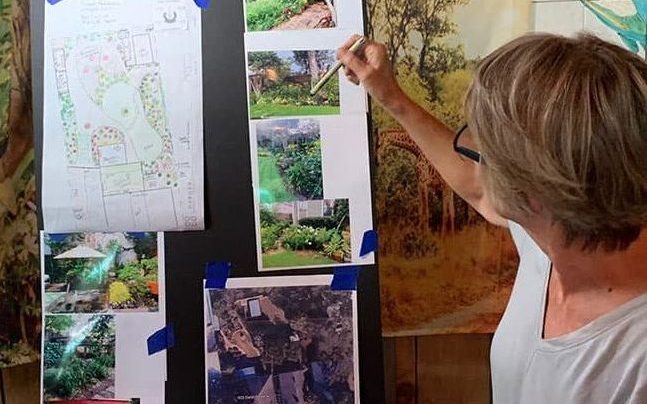 WEEK 10 | FIND FLOW IN YOUR DESIGN
MASTER PLAN WORKSHOP
How do you bring all of these wonderful elements together into a design that flows? That all feels, of a piece? Learn the Four-Part Master Plan method to bring flow and cohesion to your vision. This method inspired the Dargan's award winning book, Timeless Landscape Design. We can't wait to show you how to create your own beautiful and timeless landscape. By the end of this session you feel like Monet painting Giverny, as you channel your garden visions into a Master Plan. This Master Plan will allow you to clearly communicate your vision to talent of all kinds: landscape contractors, stone masons, plumbers for large water features, electricians, plant nursery workers, sculptors, arborists, and even friends and family.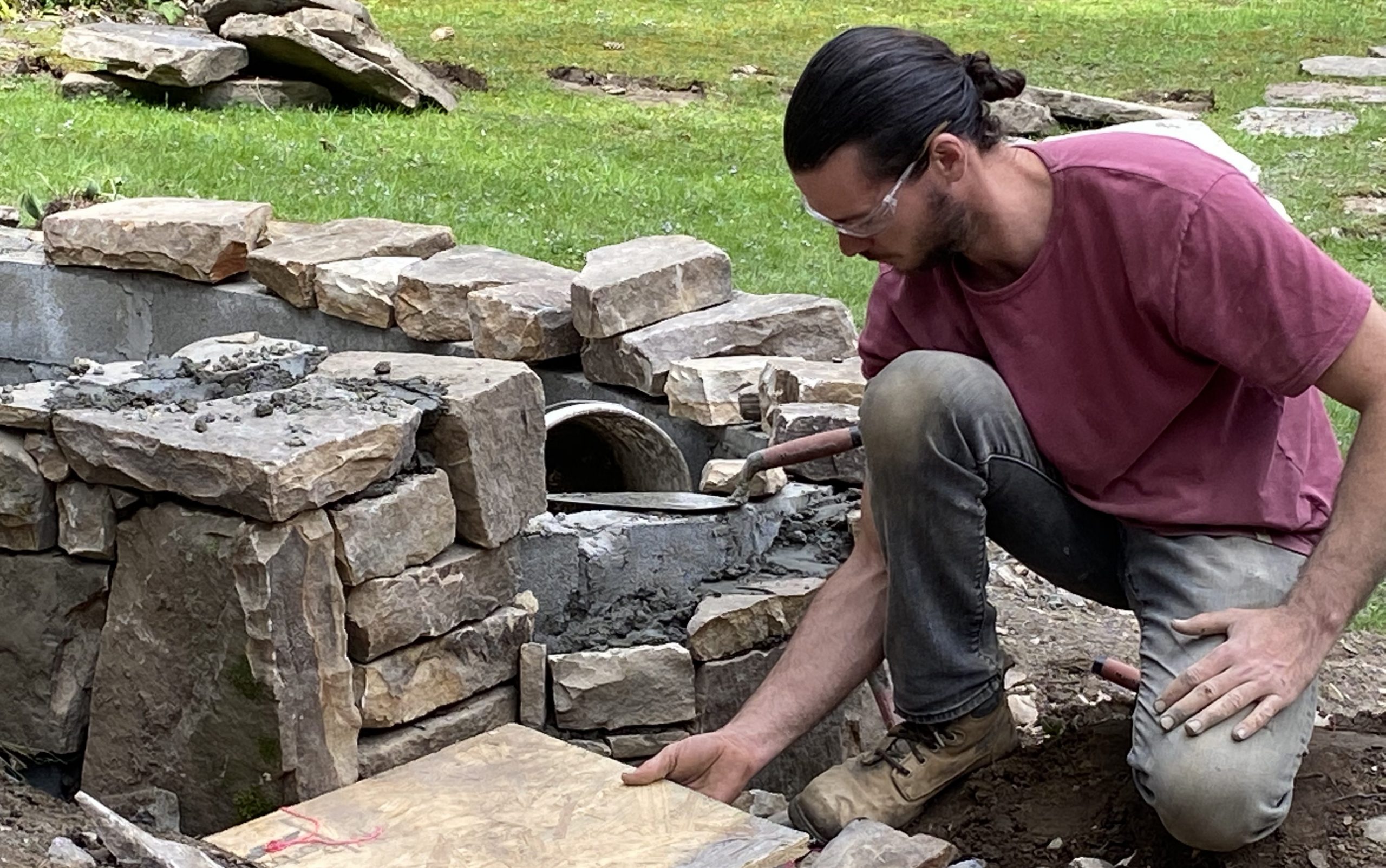 WEEK 11 | BRING YOUR VISION TO LIFE
We aren't just here to help you dream big, we are here to help you bring that dream to life! Now that you have this wonderful and informed vision, how do you bring it to life?? This week we are talking the practical nuts and bolts of implementing a design. After overseeing forty years of design installations, Mary Palmer has a few secrets to share. How do you find great talent? How do you source your plants and materials? You will learn how to find the best resources to help bring your design home. You will create a timeline and a budget to guide your project. You will learn the art of accepting feedback and allowing a design to evolve over time. We will give you the tips and tricks you need to bring your vision to life!
---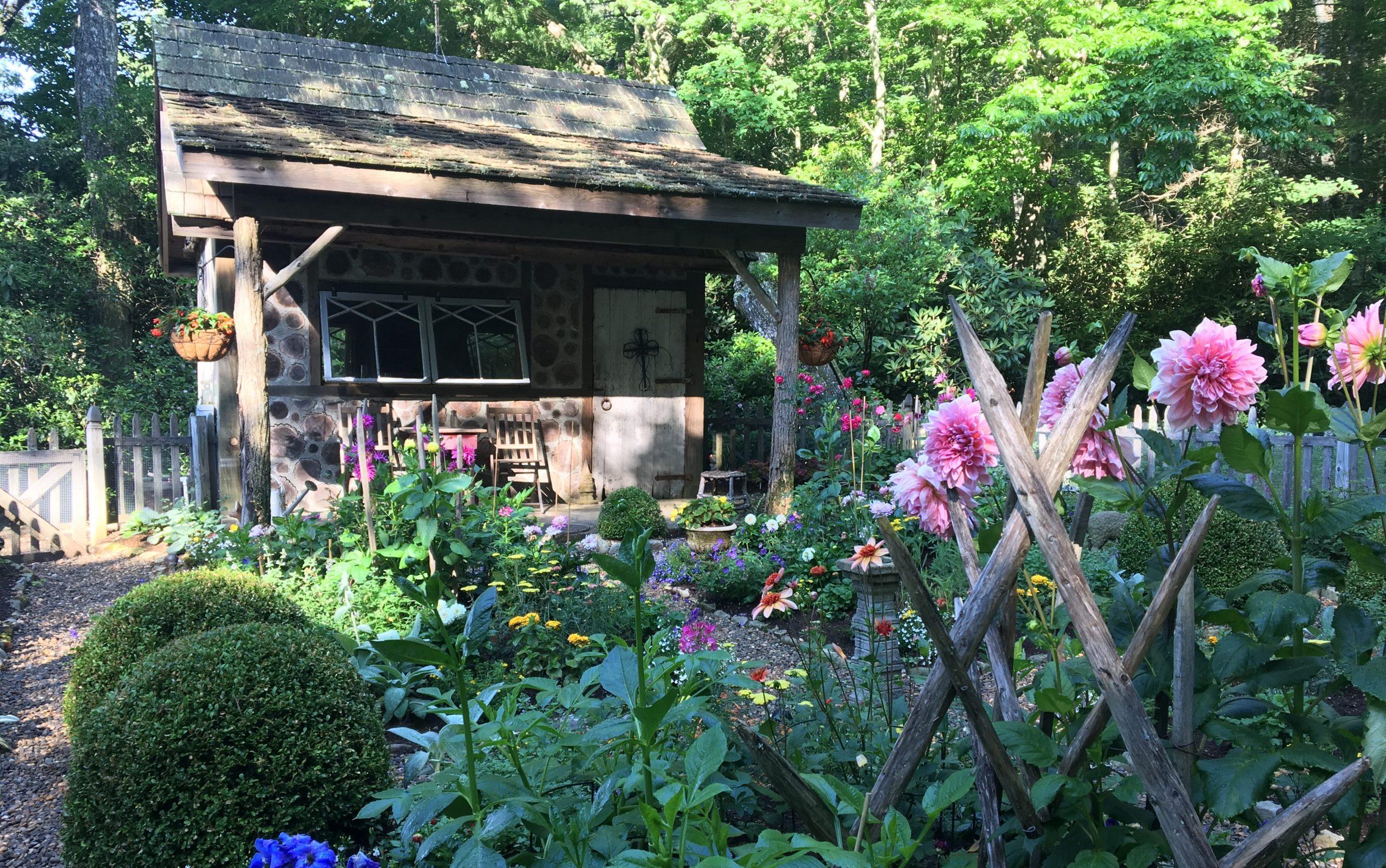 BONUS MARCH 22ND | KITCHEN GARDEN WORKSHOP
Can you imagine having fresh flowers, fruits, veggies, and herbs right out your door? How would your life change if you were able to enjoy the freshest and healthiest of produce, medicine, and beauty as soon as you roll out of bed in the morning? Mary Palmer Dargan published her masters thesis on the English Kitchen Garden, and well, her passion and love for beautiful and edible gardens has never stopped! She has designed, planted, and enjoyed so many kitchen gardens, we couldn't help but give you a special spring treat and show you how to create your own Garden of Eaten'.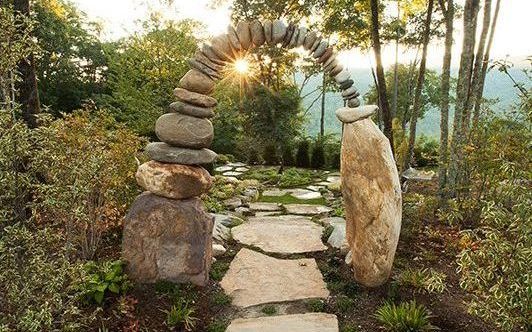 GARDEN TOUR & GRADUATION PARTY | JUNE 9TH
We will cap off this experience with a Graduation Ceremony, Garden Tour and Life-Affirming Hands-on Study – champagne may be provided at the Graduation Party – you will have to come to find out, but plan on toasting all your fellow gardeners and new, lifelong friends. The afternoon will include a garden study of one of Mary Palmer's favorite designs of her's in Cashiers, a visit to one of our student's incredible gardens and graduation ceremony at the Dargan's Fernwood. We will toast to our garden success by the waterfall, and celebrate how far we have come. *Travel and accommodation not included, a materials fee of $125 (includes tour, cocktails, canapés, and more) for those who confirm attendance
Finally, a quick summary for you of what all is included – when we say Spring Garden Design Immersion, we really mean Immersion!
By the end of the 11 weeks together you will have:
The ability to observe, analyze, and map your site like a pro designer
A foundation in botany, horticulture, and soil science
The expertise to choose the right plant for the right place
A designer's eye and a developed personal design style
A context of garden design history
A working understanding of classical art elements and design principles in landscape design
The ability to create flow in a design
The stress relieving benefits of your own outdoor oasis
Expertise in sustainable and regenerative design
The ability to create beautiful habitat for native birds and butterflies
A philosophy for creating health and wellness gardens
Fresh ideas for creating your own kitchen garden
A 'Master Plan' to share your vision with talent
The knowledge and tools to implement your design successfully
A community of Placemakers Alumni to share your journey and cheer you on into the future
The ability to increase your home value by 10-25% with landscaping and outdoor rooms
Easy ways to clap back at climate change from your own backyard
More connection with nature in your every day life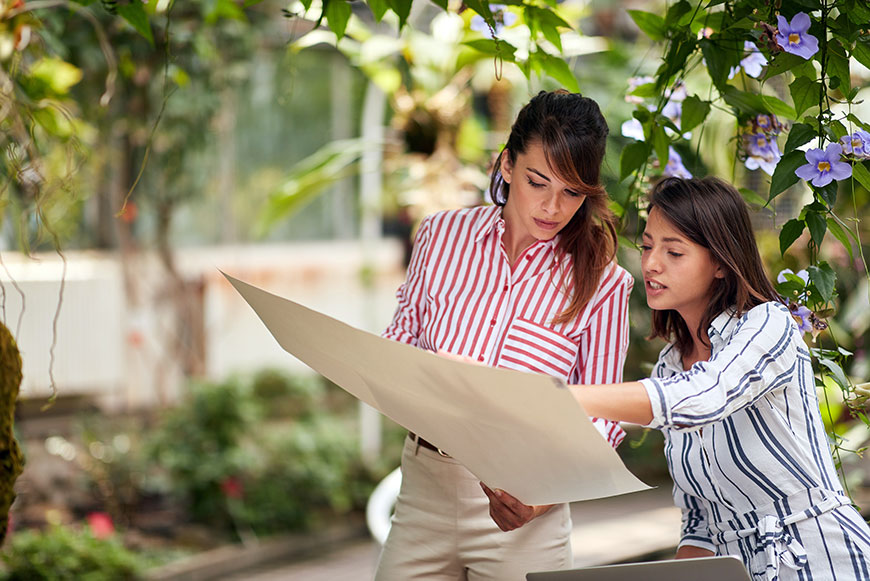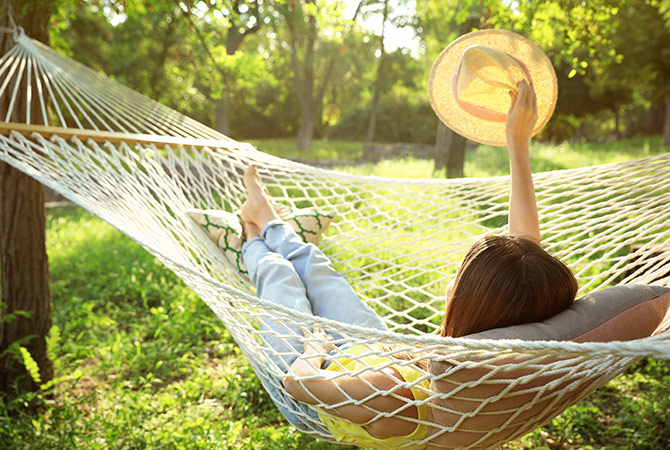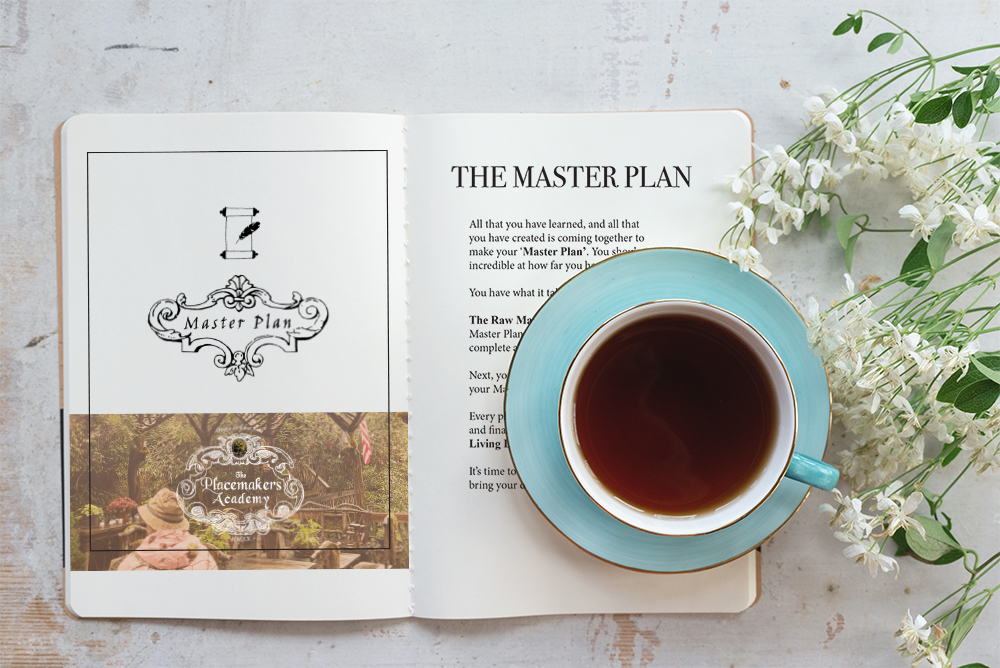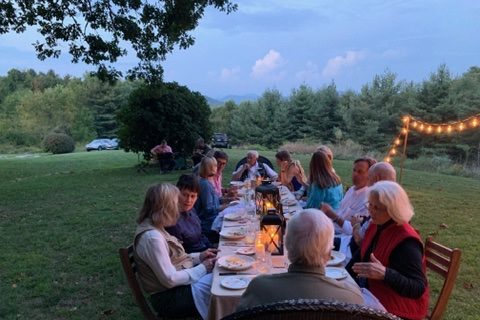 And when you register you can expect:
Immediate and full access to the Placemakers Academy Online Garden Design Course including videos lectures and design workbooks
Lifetime membership in the Placemakers Academy
Signed copy of "Lifelong Landscape Design" by Mary Palmer Dargan
Invitation to monthly live Placemakers Academy Alumni Lecture and Q&A series on Zoom
Access to the 11 week live design series on Zoom with instructors Mary Palmer Dargan and Arielle McIntyre
Share your design journey with a small group of passionate peers
Small group, 30 students, for concierge level support
Invitation to Garden Tour, Live Study and Graduation Party in Cashiers, North Carolina
The ability to purchase and digitally schedule one-on-one Zoom consultations with instructor Mary Palmer Dargan
Eligibility for the Placemakers Academy Design Certificate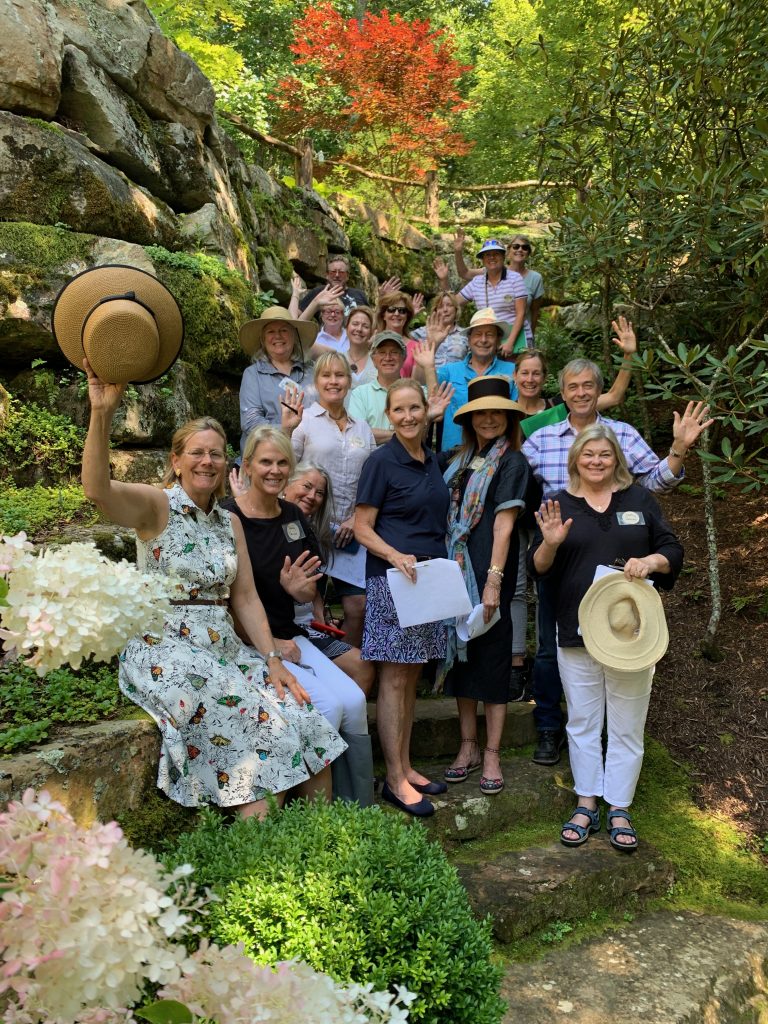 – 11 Weeks of Blissful Gardening Immersion Leading to Spring –
Plus, a much-awaited in-person gathering (as conditions permit, with alternate dates ready if needed):
11 Weeks of Blissful Gardening Immersion Leading to the Graduates of the 2022 Spring Immersion Program (That's you!)
We will cap off this experience with a celebratory Graduation Ceremony, Garden Tour and Life-Affirming Hands-on Study – champagne may be provided at the Graduation Party – you will have to come to find out, but plan on toasting all your fellow gardeners and new, lifelong friends.
(June 9th at Cashiers, NC – more details to come for registrants, it's a Garden Party, y'all!)
*Travel and accommodation not included, a materials fee of $125 (includes tour, cocktails, canapés, and more) for those who confirm attendance
SPECIAL NOTE: THE CONTENT OF THE PROGRAM IS CLEARLY GREAT, BUT WHAT ABOUT THE CONTAINER AND LEARNING EXPERIENCE ITSELF??
By now it's clear that this will be a magical 11 weeks – every Thursday at noon, we will meet over Zoom for an exclusive Garden Talk Salon going over the expert content. We will reinforce the essence of that week's module with real life examples, visualizations, tips & tricks of the pros, as well as a live design workshop to get all of your burning questions answered in real time.
But even more than that… we want you to know…
You will be invited to share progress with each other each week, getting feedback on our designs as we go. And…
This instructor-guided course is capped at just 30 students to ensure you get concierge level support from instructors Mary Palmer Dargan and Arielle McIntyre. With the small group, you and your passionate peers will be real people to each other – no faceless stadium of nameless strangers here!
Fast friendships and a sense of purposeful community making the world a more beautiful place – in fact, you could call it a class of Placemakers and we couldn't be more thrilled.
Take advantage of this unique opportunity to bring your grandest garden dreams to fruition. We can't wait to take you on this journey to the garden of your dreams.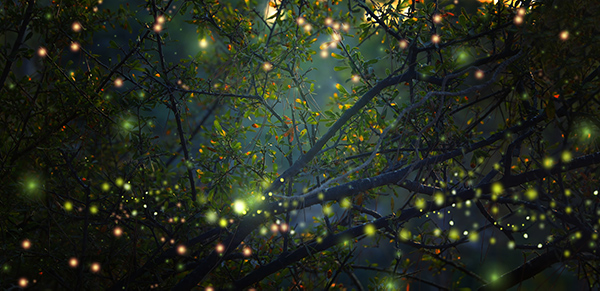 Your future oasis is calling. All that's needed is your decision to say "I'm in!"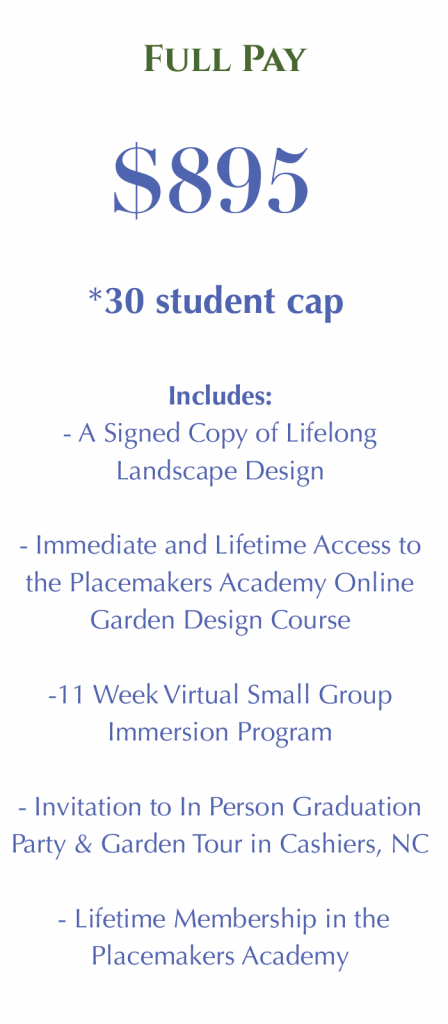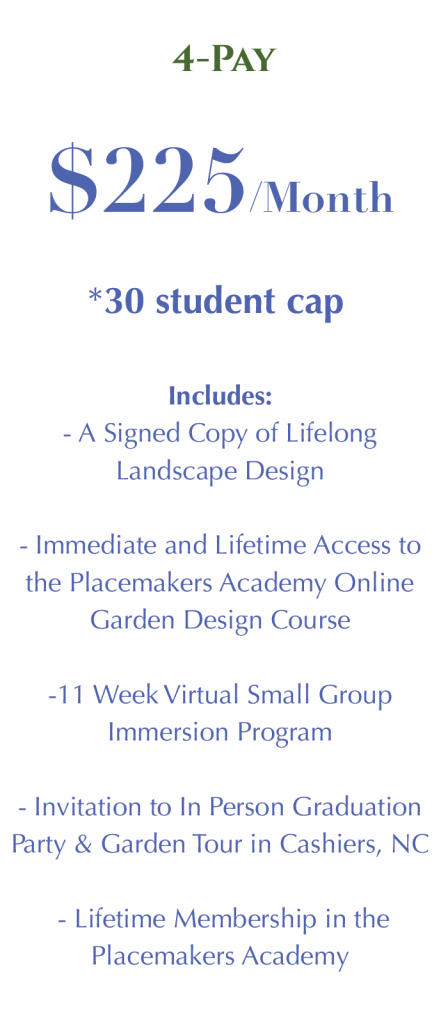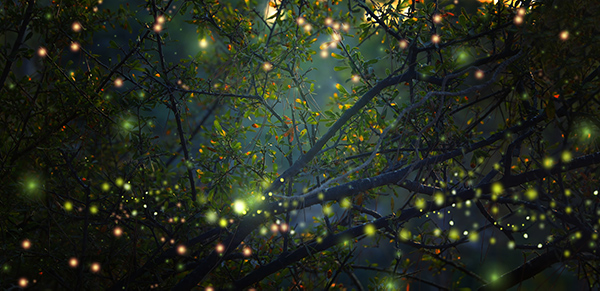 Student Testimonials | Spring 2021 Immersion Program 


"The shining highlight in my isolation during Covid."

This was maybe the shining highlight in my isolation during Covid. I learned so much and was able to get a great amount of work done on a project I needed to get going despite isolation! I think y'all are the perfect team and brought unique viewpoints and information - I feel lucky to have found y'all! 

- Jeanette Whitson 

"This course transformed the way I think about garden design."

The Placemakers Academy was inspirational! Mary Palmer and Arielle transformed the way I think about garden design. They covered all the practical details of landscape design in a holistic framework that encourages you to probe what you want from your garden and what your garden wants from you. Bravo! 

- Gretchen James

"Amazing. Outstanding. They should charge more!"

Mary Palmer and Arielle were amazing. The amount of information and access to resources was outstanding. I have several friends to which I will recommend this class for the next session. I will say that I think you should charge more for the class. This was incredible.

 - Melinda Ethier

You've Got Questions, We've Got Answers.
ON BEING BUSY
And needing to miss/be late to a few group meetings. This immersion is designed with your busy life in mind.
ON A BUDGET
On making it happen on a budget. Every dream garden has one.
ON HOW IT WORKS
How does the Spring Immersion Program work? What's on the menu?
ON THE DIFFERENCE
What's the difference between the Placemakers Online Course and the Immersion? What's included with each?
More Student Testimonials | Spring 2021 Immersion Program 


"The class was spot on."

Once I heard about this class I knew it would be extremely helpful in not only that project but other projects that I was working on. The class was on spot for what I needed and if I was about 20 years younger I'd probably consider going into full time landscape design. 

- Scott Vuncannon

________

"I had no idea that I would learn so much."

GREAT COURSE! I had no idea that I would learn so much during this course...history, elements of design, how to measure and plot our whole property, new plants to consider, etc. Thank you Mary Palmer and Arielle. 

- Suzanne Duggan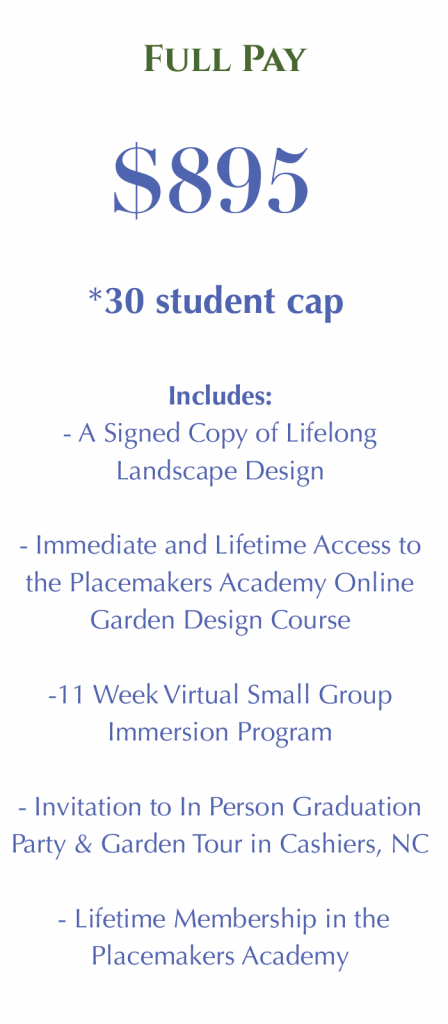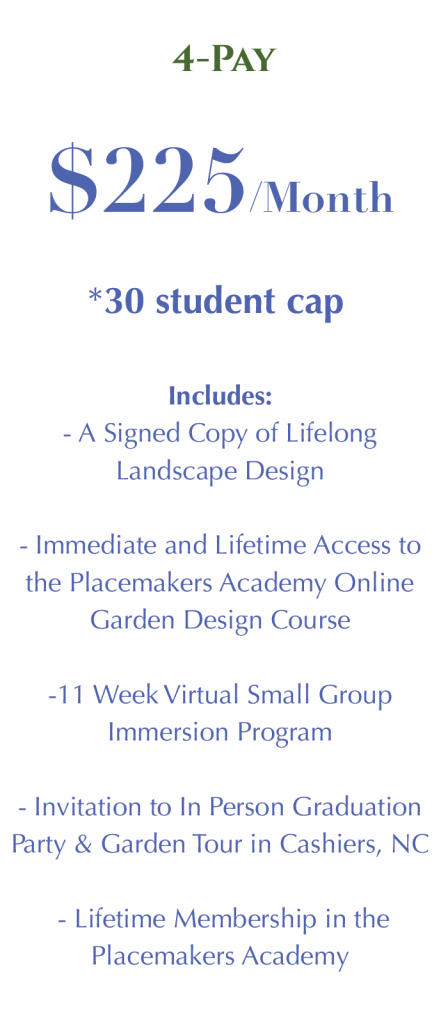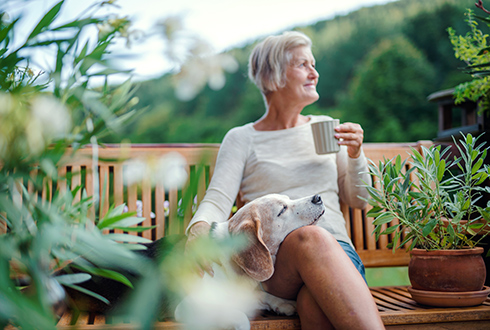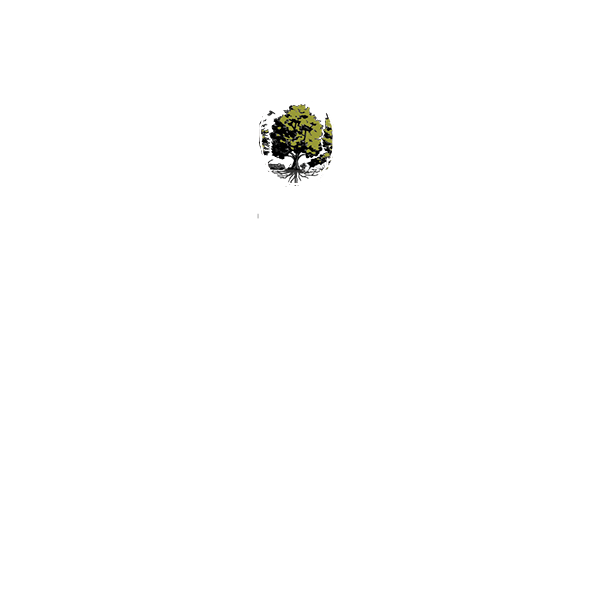 If not 100% satisfied, please provide attempted course work for Module 1, "Observe", by February 22nd for a full refund.
We're excited. We hope you're excited. Let's make this winter planning season a magical one to remember and make the spring simply out of this world!
Have questions? Email us ASAP.
We hope you'll join us and make the earth a little greener, one garden at a time,