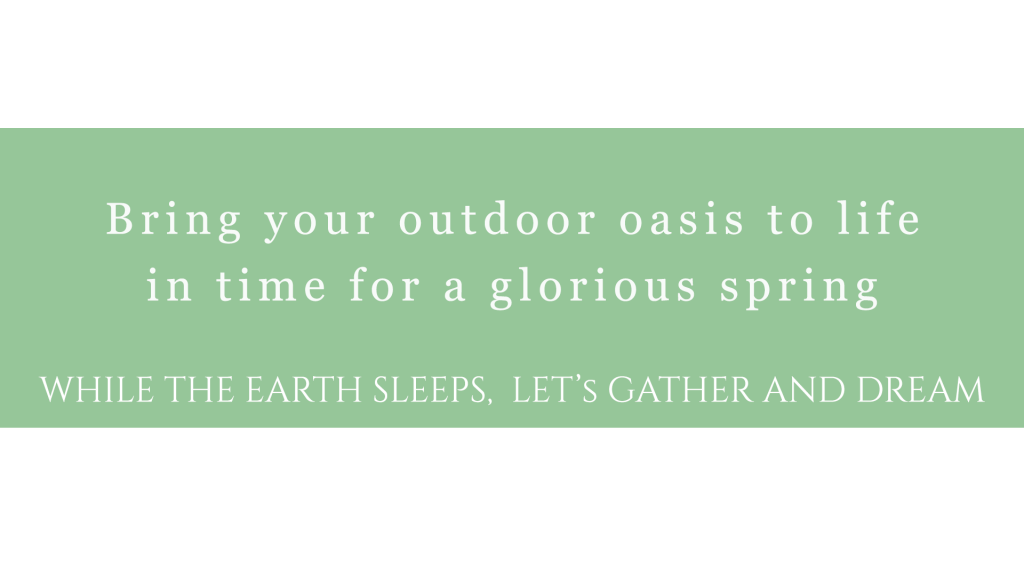 Picture this, it's Springtime,
the birds are singing and the bees are buzzing…
You step out into the fresh air with a cup of warm tea. In your other hand is a large rolled up paper.
You find a comfortable place to set down to your tea, and you unroll the piece of paper- revealing your very own garden design. You run your hands over the paper, breathing in the fresh spring air, imagining how it will all come together in the space.
You'll be going to your favorite plant nursery this afternoon to explore and pick out the new plants for your garden, and it's all happening. You take a sip of your tea and set your intentions for the new space.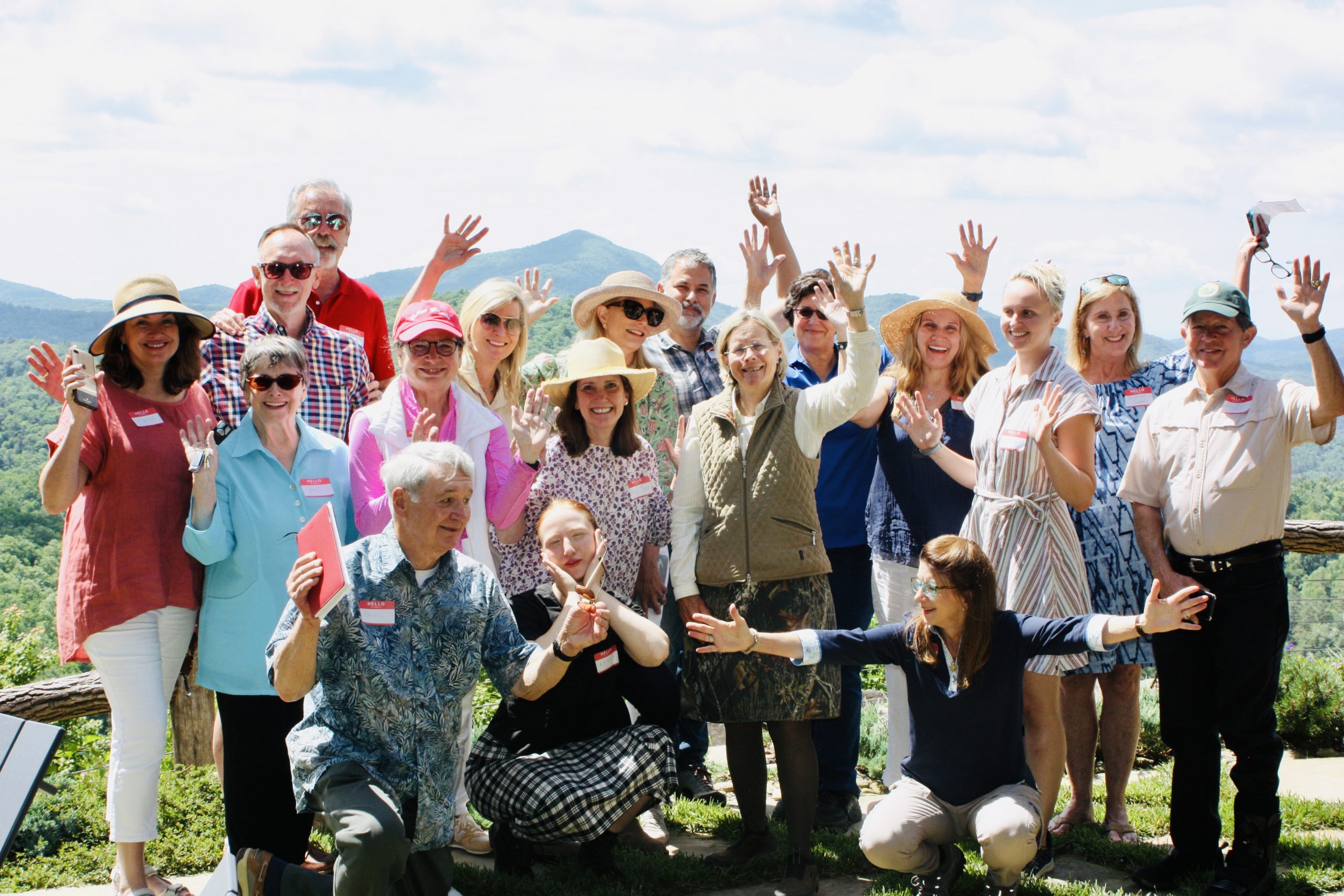 The Placemakers Academy invites you to our THIRD ANNUAL:
Winter Garden Design Immersion
Join us for eleven weeks of blissful garden design immersion leading to Spring.
Early Bird Enrollment Opens 12.1.22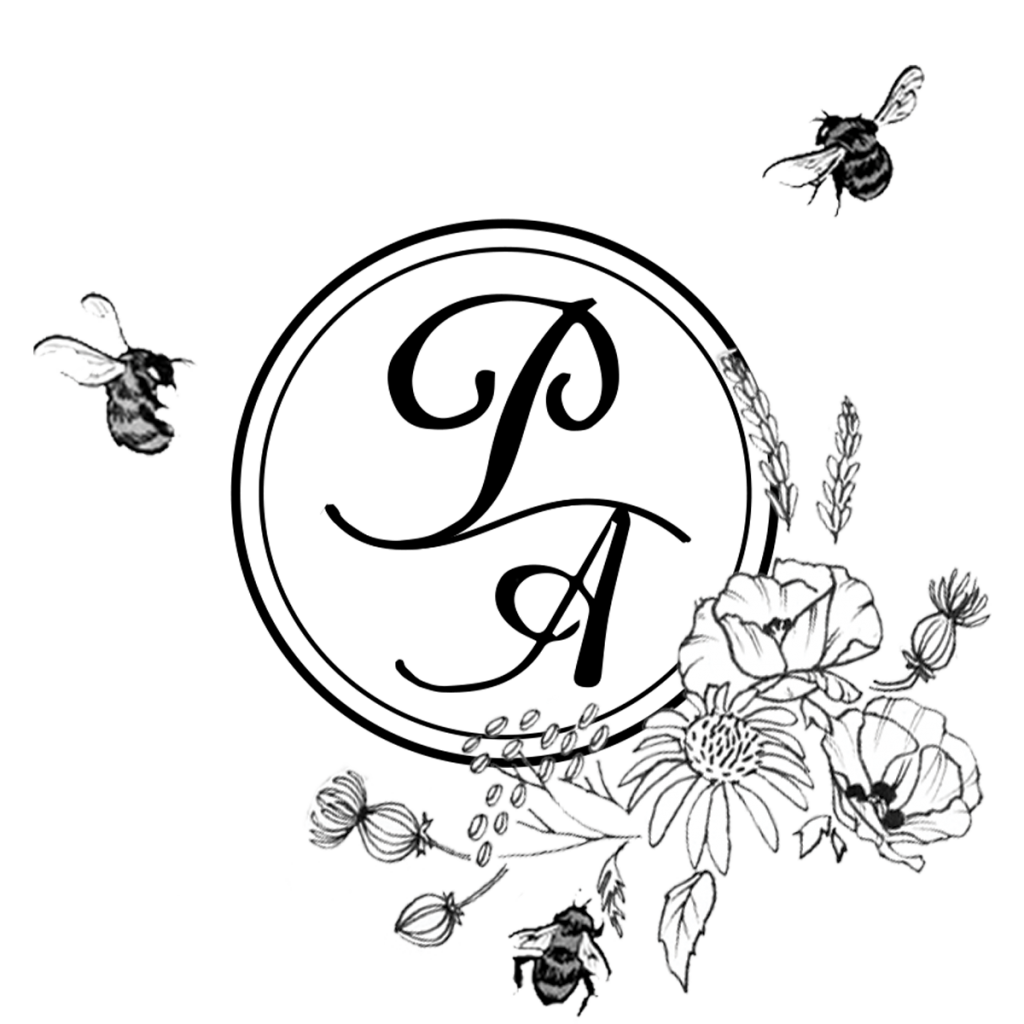 January 19 -March 30, 2023
11 Week, Small Group, 30 Student Cap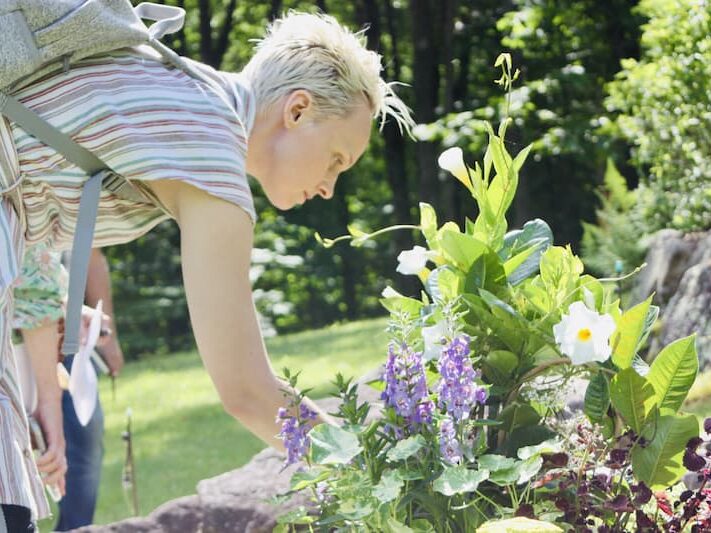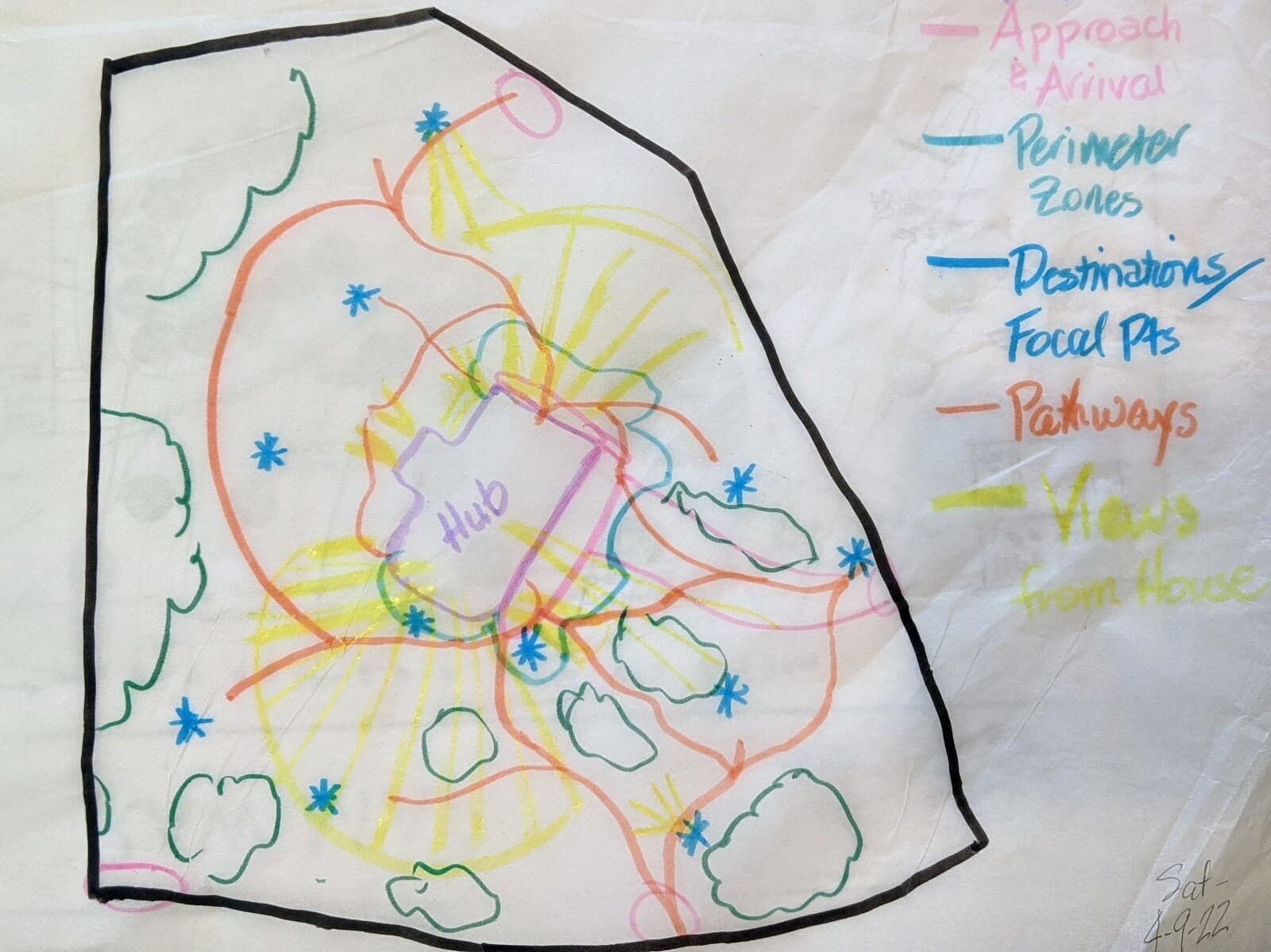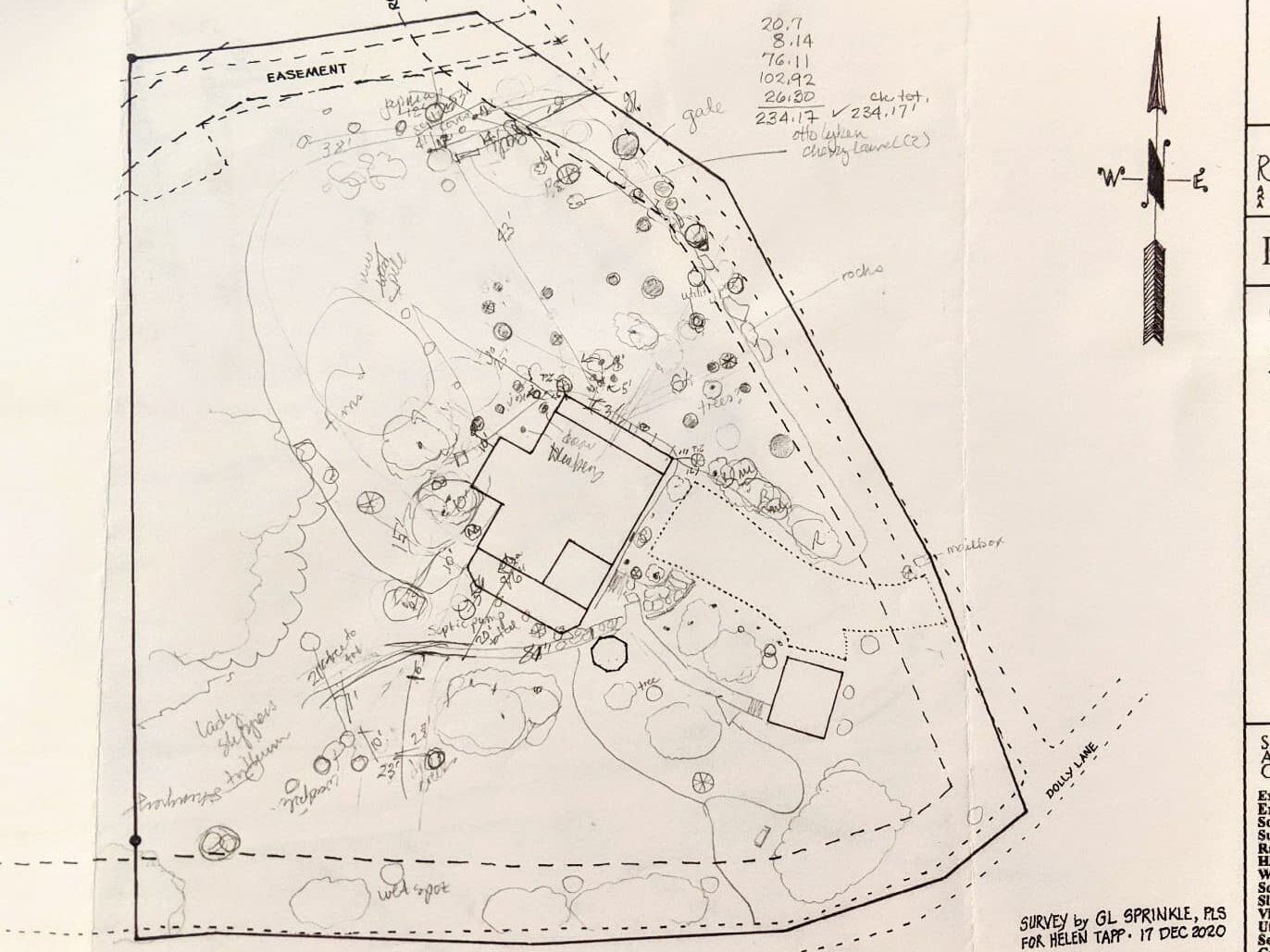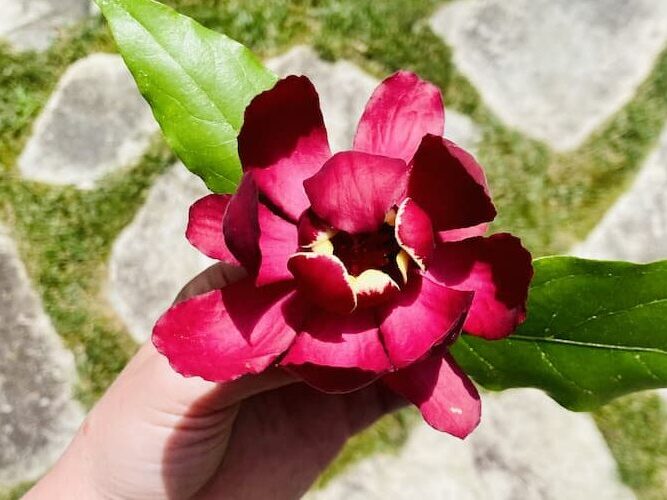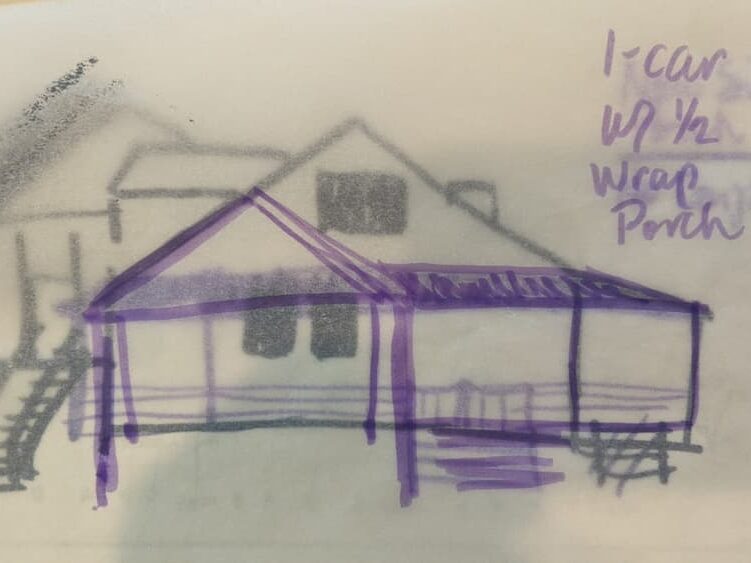 "It changed the way I see the world."
This course will change the way you see landscapes, (and maybe even the way you see the world!). You will see new potentials and possibilities emerging, where you might have been stuck and un-inspired before.
You will gain the confidence to make great choices for your home garden, to make a landscape that fits you like a glove.
We will teach you how to analyze your site, to understand its unique thumbprint. You will have the opportunity to slow down and observe the elements that shape the land, and how to work in concert with them. You will hone your designer's eye, learning to recognize art elements in the landscape, and how to use design principles to express your personal style and vision.
LEARN FROM AN EXPERT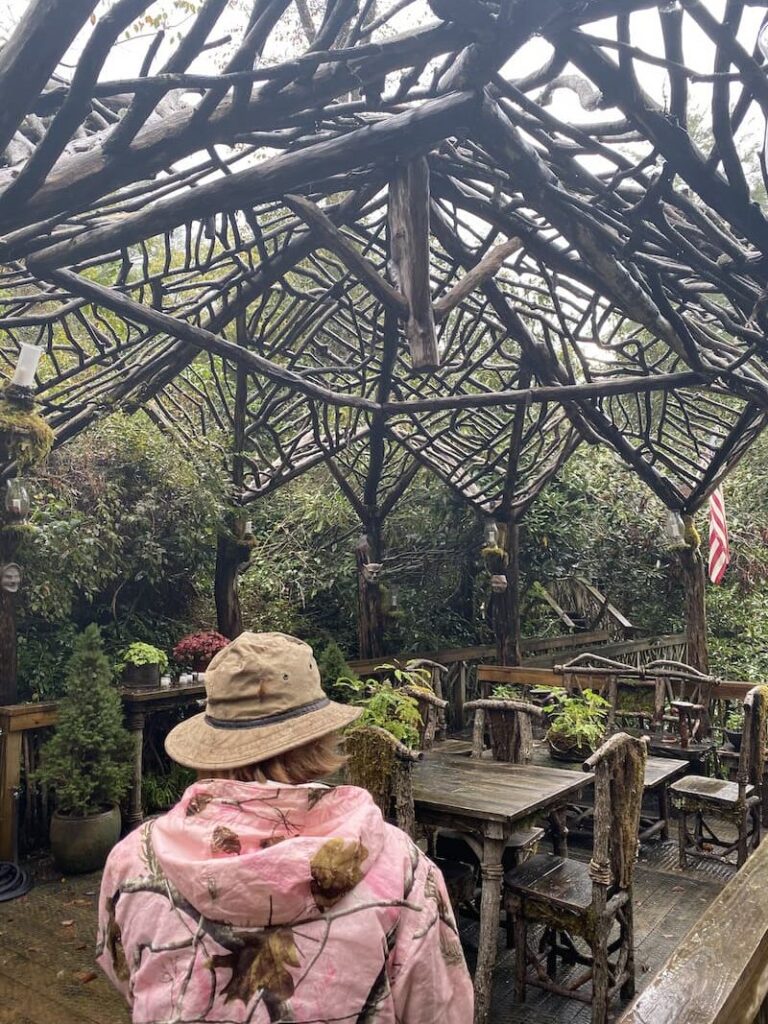 MEET YOUR TEACHERS
Mary Palmer Dargan is a force of nature,
bringing incredible gardens to life for the past 45 plus years.
At this point, there's nothing you're struggling with in your space, that she hasn't seen many times before!
She has designed gardens all over the world, but now focuses her landscape architecture practice in Cashiers & Highlands, NC- Where her, her husband and fellow landscape architect- Hugh Dargan, and their two pups- Henry & Mead, call home.
Mary Palmer taught landscape design as a professor of landscape architecture at Clemson University, and has given lectures across the country and the globe. She gives local workshops on everything from traditional cast iron cooking, making your own elderberry syrups and wines, to the history of the English Kitchen Garden! She loves sharing her seasoned knowledge and garden wisdom with excited garden lovers, helping them realize their garden dreams, big or small.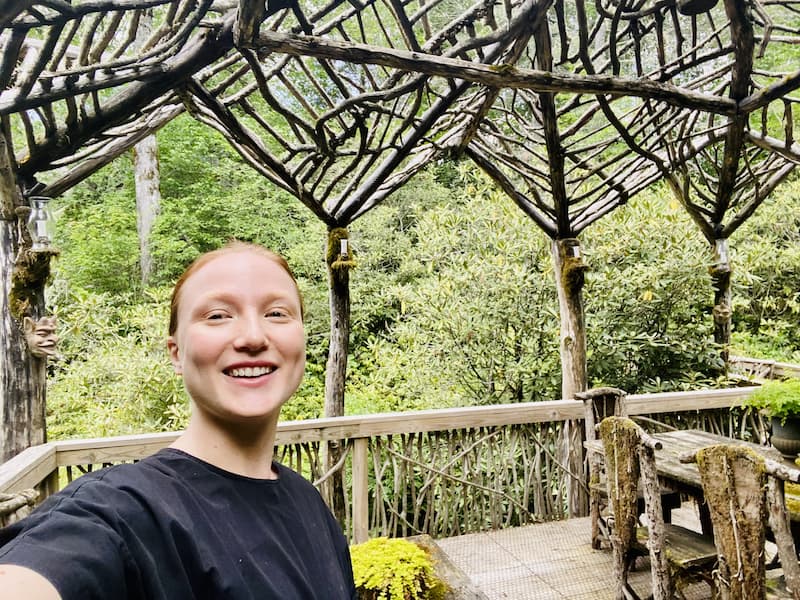 MARY PALMER & ARIELLE
She is joined by fellow designer and apprentice, Arielle McIntyre.
Arielle has a love for Appalachian history and culture, food, plants, and loves getting to bring mountain gardens to life. She loves kitchen garden design, edible gardens, and loves helping people learn how to enrich their lives through fresh medicine, food, and magic from the garden.
This is their third year teaching this immersion together.
They are so excited to take a new class on this ever improving design journey this winter. They can't wait to see what wonderful group of garden lovers joins for this adventure!
– GAIN A PRO DESIGNER'S EYE –
– DEVELOP YOUR PERSONAL GARDEN DESIGN STYLE –
– BECOME THE ARCHITECT OF YOUR OWN HOME UTOPIA –
Student Katharine Flowers' Garden Come to Life
Photos Courtesy of Katharine Flowers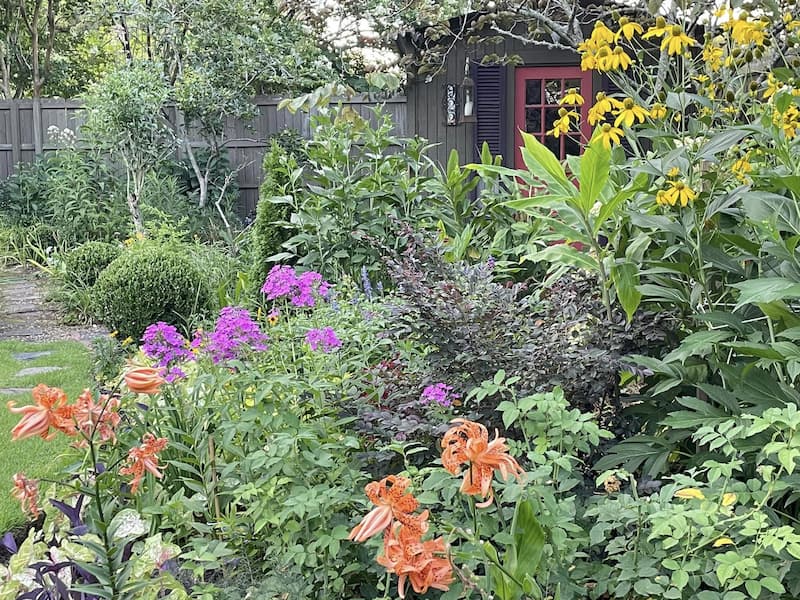 How it works:
Every Winter Immersion student receives immediate and lifetime access to our incredible student portal,
There you will find a series of incredible video lectures of Mary Palmer on every topic you need to make your garden dreams come true. These award winning lectures, acclaimed by Garden Communicators International, will allow you to continue your garden design education, even after our immersion is complete.
You will also be able to access our printable pdf textbook, as well as your printable 'Placemakers Garden Design Journal' that walks you, step by step, to your finished design.
Then starting Thursday, January 19th, we will gather and dream up our spring time garden revivals,
As the excitement of the holidays settles, and we've all done our part as the Placemakers we are, we'll take some time for ourselves. We'll settle in for a cozy winter time creative journey, while we dream up the wonders the next spring will hold.
We will meet once a week on zoom, for 11 weeks leading to spring. Each week we will cover a stop on the journey to the garden of your dreams. These 90 minute sessions will start with a lecture and move into a more open forum for questions and discussion.
Many of these lectures will be workshop style, while we will be walking you through getting your design on paper in real time. It can be intimidating to attempt mapping and designing for the first time, don't worry! We will break it down and walk you through it step by step.
We can't help but throw a garden party too,
Then to celebrate our journeys, we will gather in Cashiers, NC for a live garden study where we will explore some of Mary Palmer's most incredible mountain gardens in person, and then we will celebrate with a garden party at Fernwood, the Dargan's home garden, for a graduation party.
*This gathering is totally optional, and is priced separately from the course itself, so no worries if you can't attend!* We will always have other opportunities for you to come study and explore here in Cashiers and Highlands, NC.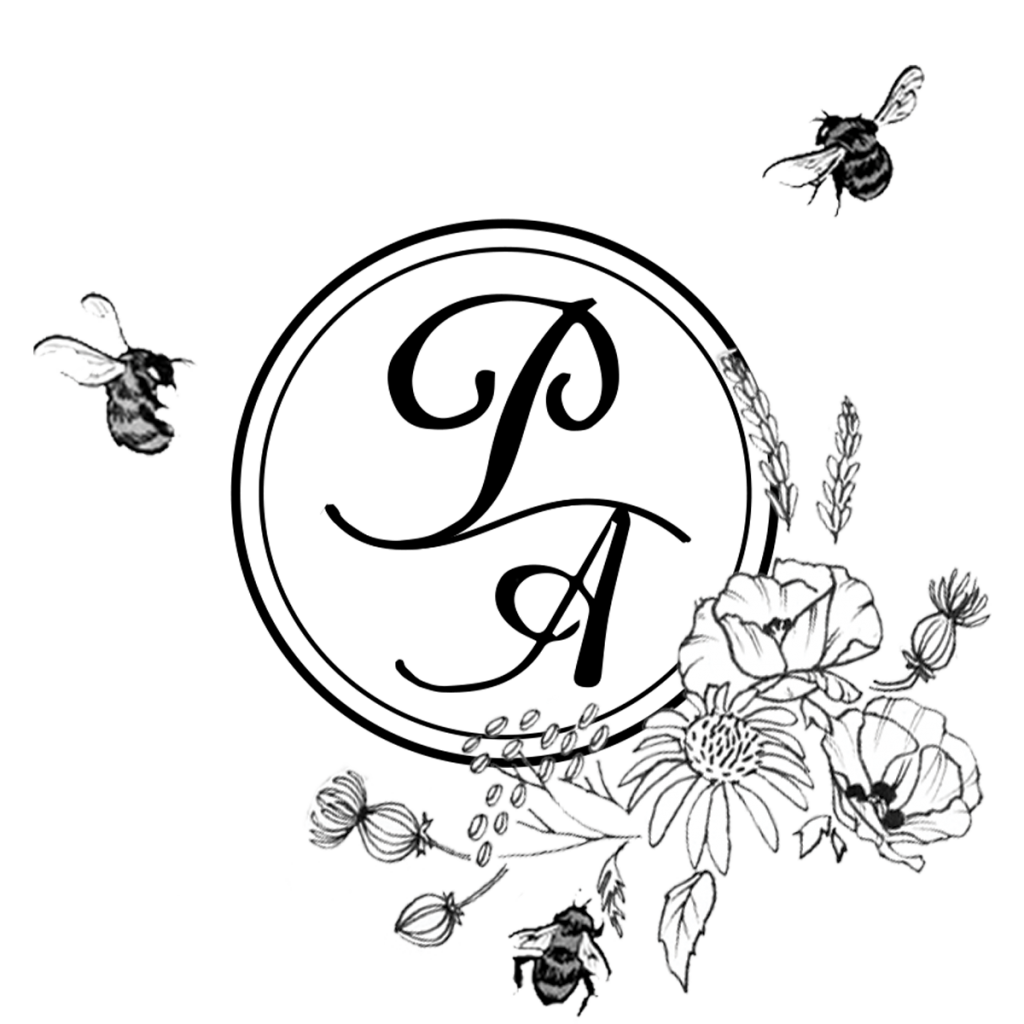 The Winter 2023 Immersion Schedule
We'll meet Thursdays from January 19th to March 30th, from 12:00 to 1:30, Eastern Standard Time.
*All meetings are recorded, and recordings are available for life, so if you need to miss a class it's ok!*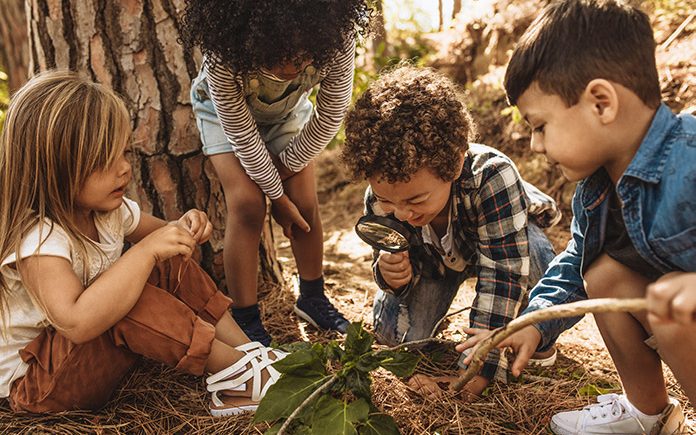 WEEK 1 | OBSERVE & SUPPORT THE WEB OF LIFE
So many garden designs fail because the initial analysis is incomplete, or doesn't take full advantage of the land's unique potentials. (Or ignores its constraints). This week you'll learn how to not only set yourself up for design success, but how to listen to the land in new ways that will strengthen your relationship with nature, and your garden, for life.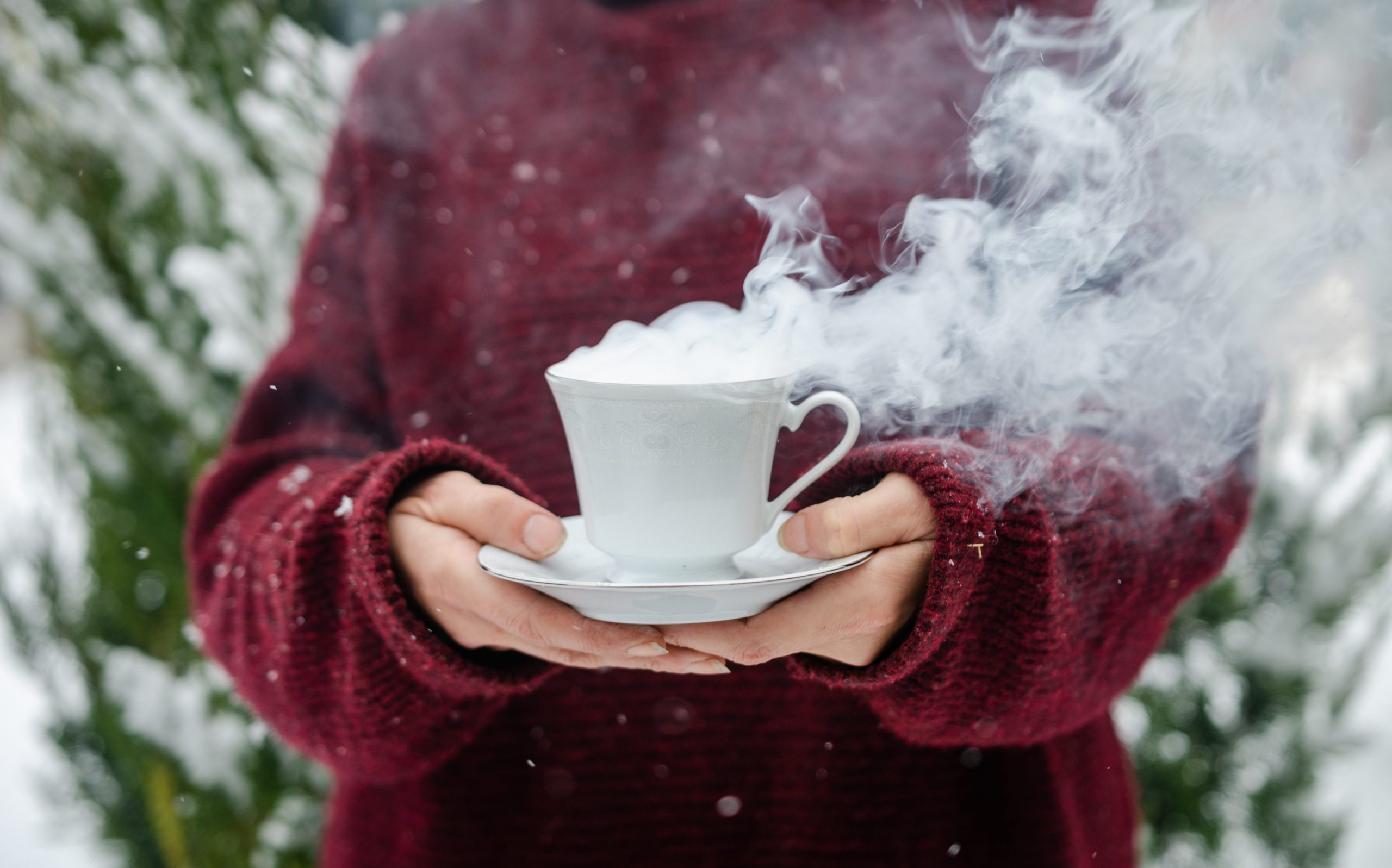 WEEK 2 | STEP INTO YOUR PROJECT WITH FRESH INTENTION
*STUDENT PROJECT INTRODUCTIONS*
This week, we prepare the soil with a course Introduction & Overview. This is our time to welcome each other, share what garden projects we are each embarking on, and to set fresh intentions. It is our moment to express our garden dreams, and tap into the power of the group to help hold our intentions for the coming weeks. It's our virtual meet and greet garden party!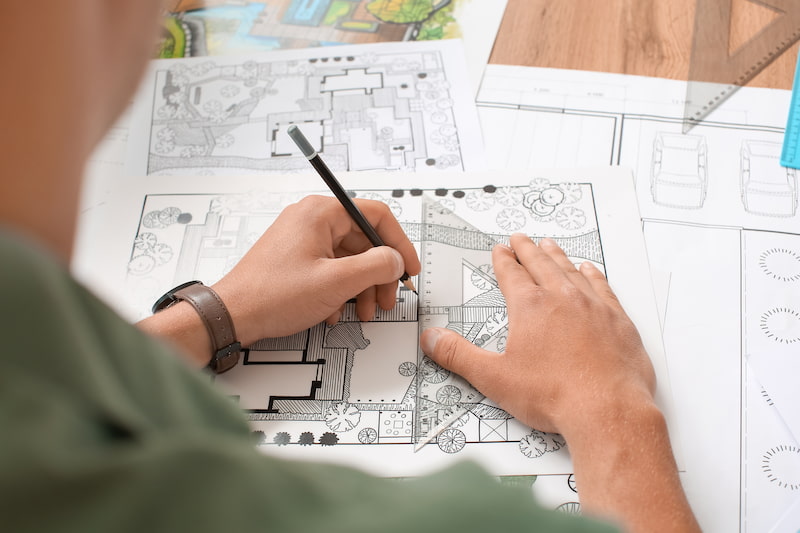 WEEK 3 | GET A BIRD'S EYE VIEW
*LIVE MAPPING WORKSHOP PART I*
One of the secrets to highly successful garden design is mapping. How do you create a representation of your site on paper so that as you unleash your creativity, you are designing in alignment with reality? After this week, you'll be mapping like a pro landscape architect. Careful, if you master this week's lessons, you might just have to start charging for professional garden design!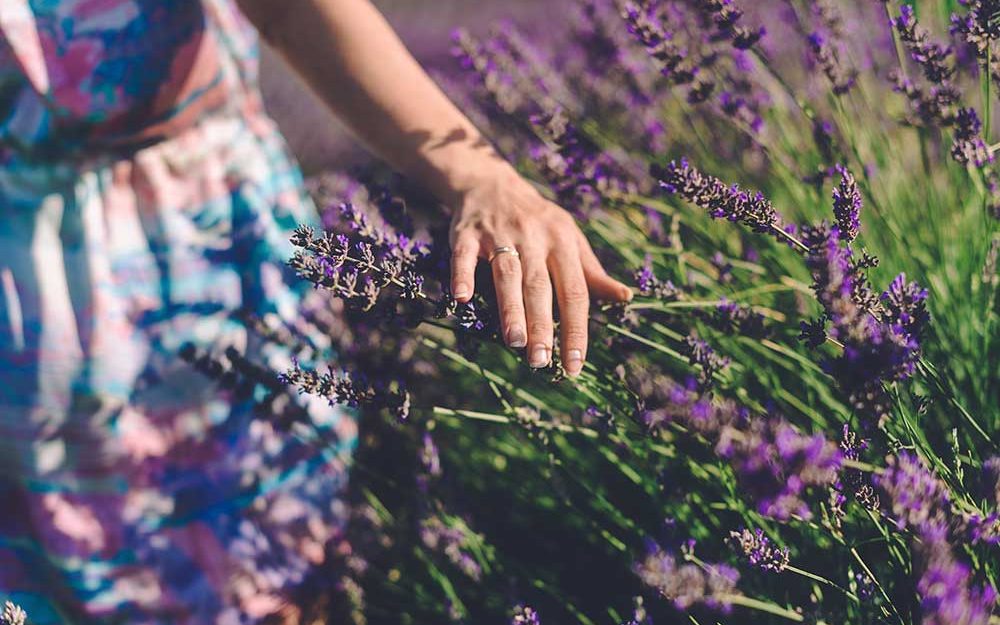 WEEK 4 | DECODE YOUR SITE'S UNIQUE THUMBPRINT
*LIVE MAPPING WORKSHOP PART II*
Every corner of this green earth has its own personality. With this week's session, you will understand how to tailor your design to not only your personality, but also to the personality of your special pocket of the world. You will see clearly how the sun, wind, slopes, water flow, and soil come together to make your site's unique thumbprint. Then you have the full force of nature behind your design.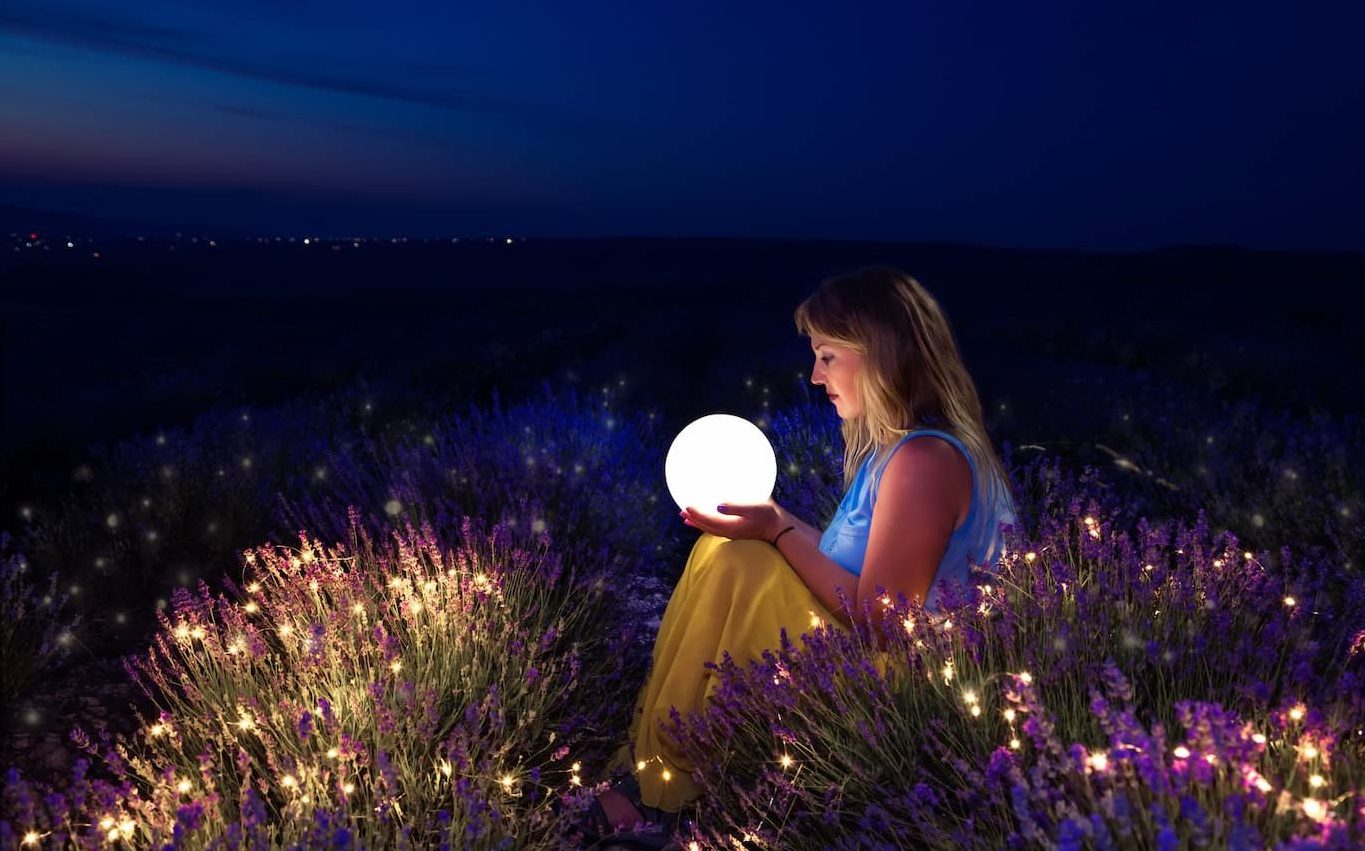 WEEK 5 | MAKE A WISH…
This week we're making our way to the wishing well. We're giving ourselves permission to dream big. With so much you would love to get done, it can be hard to know where to start, or what to prioritize. This week you will craft a needs analysis that will clarify your priorities and inform your wish list. You will learn the secrets to lifelong landscape design. What elements can you include in your outdoor oasis that will bring you health, wellness, and vitality? How can the land nourish you as you nourish it? The lessons from this week will bring you lifelong health benefits, and help you create a wish list for your unique needs and vision.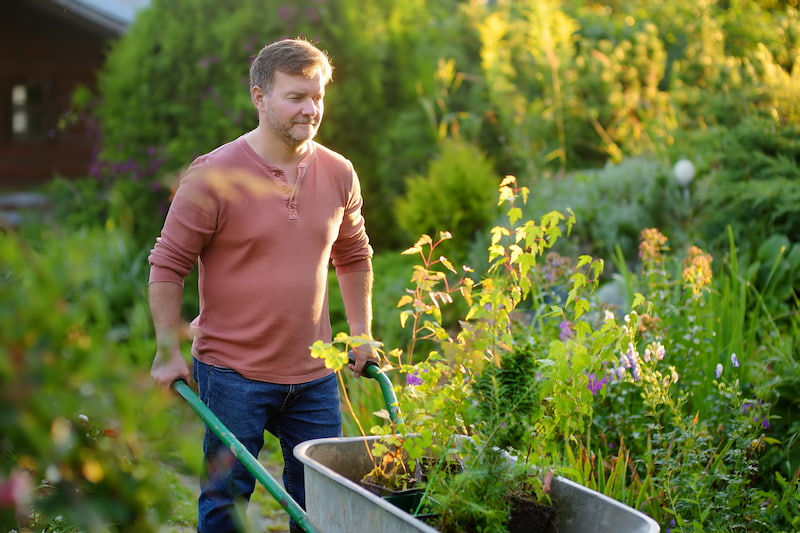 WEEK 6 | PICK THE PERFECT PLANT FOR THE PERFECT PLACE
*LIVE PLANTING DESIGN WORKSHOP*
This week we're talking plants! Our favorite. We are sharing the best landscaping plants for around the country, and we are teaching you a tried and true method for picking the perfect plant for the perfect place. No more money wasted on unsuccessful plantings! No more confusion over how to craft a planting design that works from season to season! Learn how to create year round interest, and how to pick the plants that you and your land will love. We will also apply the art and design principles we have learned by creating our own planting designs.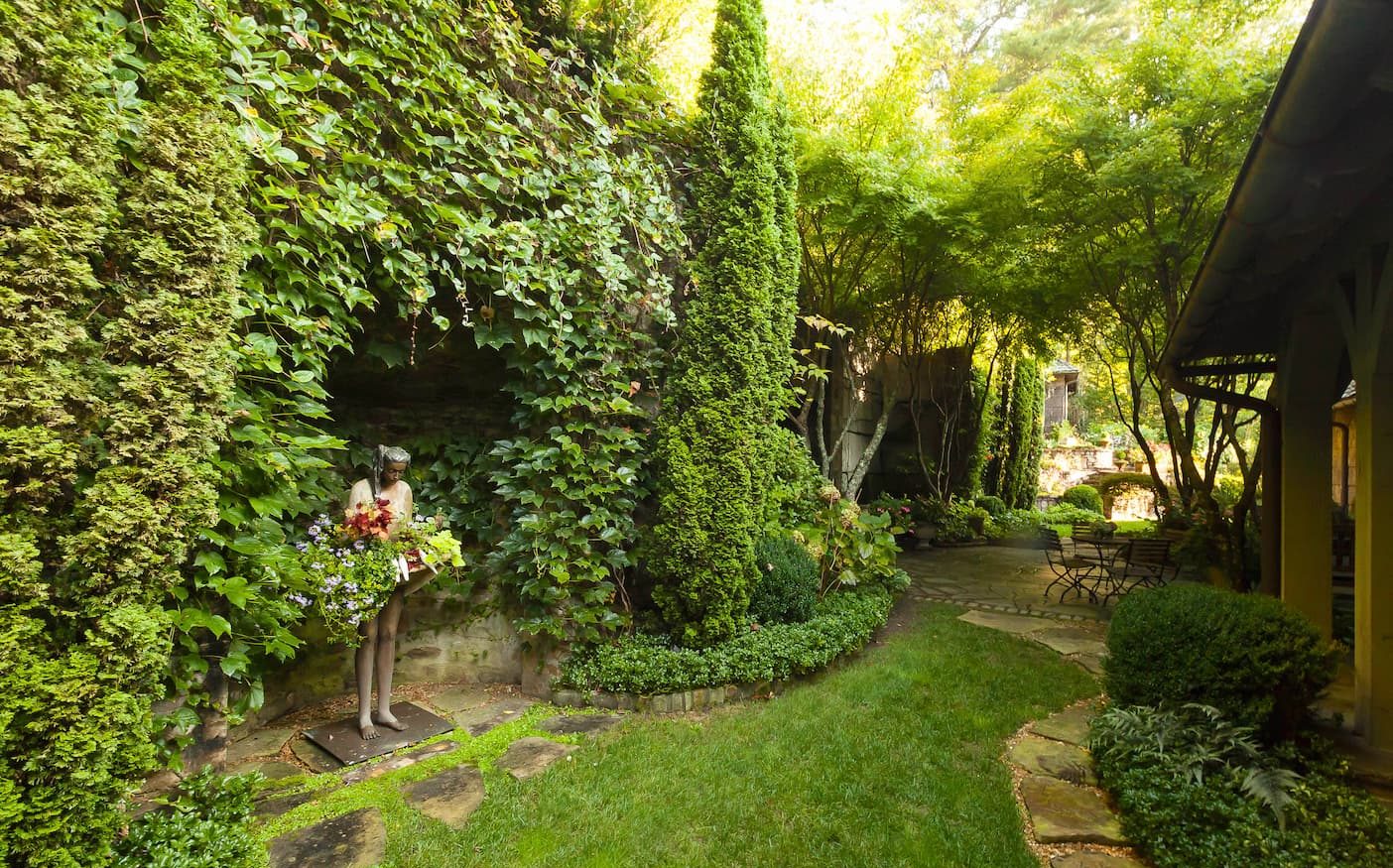 WEEK 7 | HONE YOUR DESIGNER'S EYE
What makes the great gardens of the world unforgettable? What makes them tic? The Dargan's have been uncovering and employing these very design secrets for 40 plus years! Let us share them with you. Within you is the ability to co-create incredible and unforgettable places with nature, we are just here to show you some classical art and design principles to hone your innate designer's eye. These principles will form a foundation for your own personal design style. Like mastering any art form, you have to learn the rules to break them with style!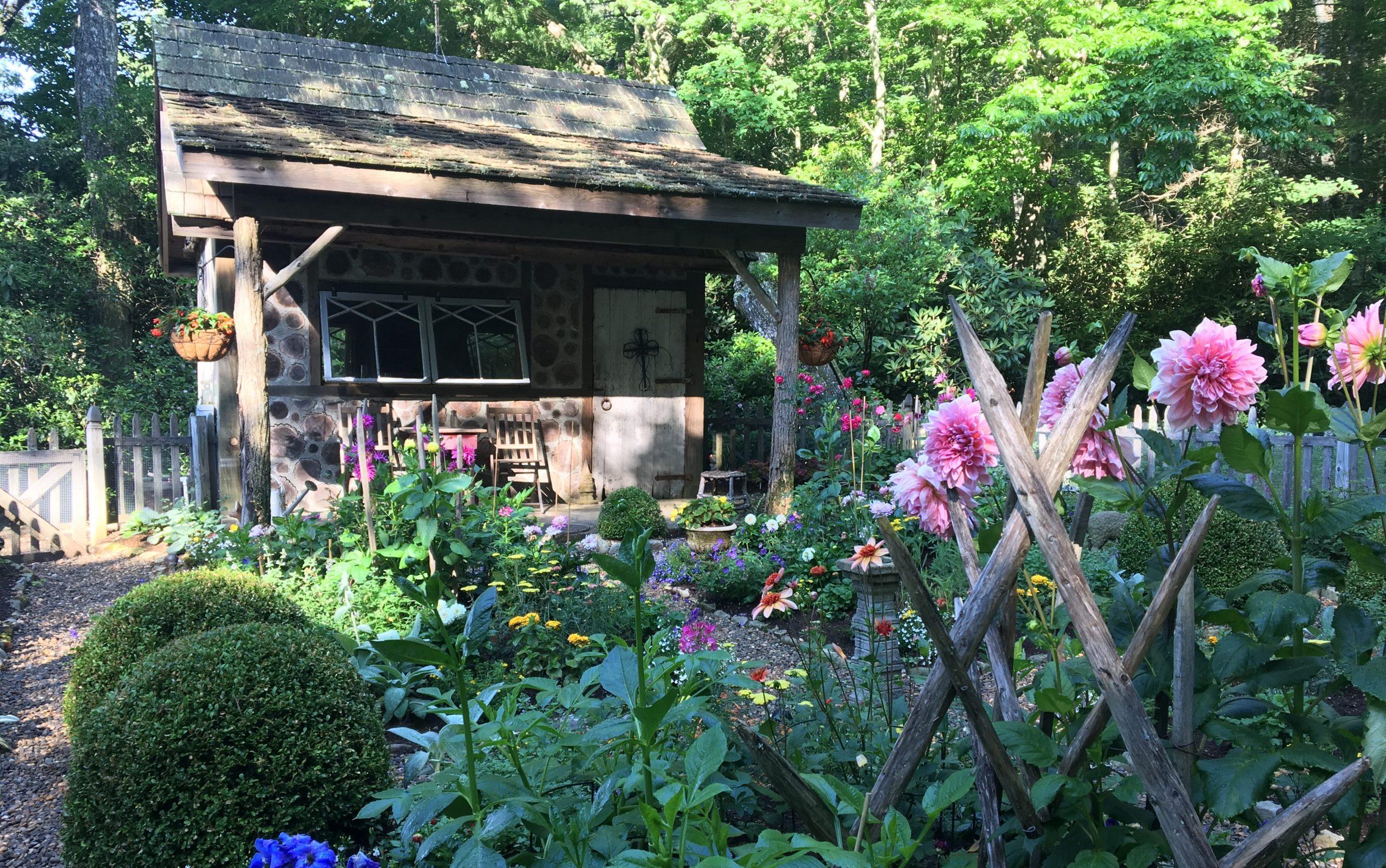 WEEK 8 | KITCHEN GARDEN WORKSHOP
Can you imagine having fresh flowers, fruits, veggies, and herbs right out your door? How would your life change if you were able to enjoy the freshest and healthiest of produce, medicine, and beauty as soon as you roll out of bed in the morning? Mary Palmer Dargan published her masters thesis on the English Kitchen Garden, and well, her passion and love for beautiful and edible gardens has never stopped! She has designed, planted, and enjoyed so many kitchen gardens, we couldn't help but give you a special spring treat and show you how to create your own Garden of Eaten'.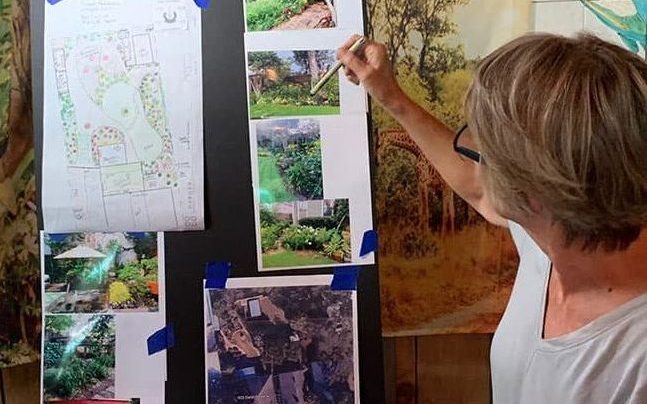 WEEK 9 | FREE YOUR CREATIVITY & FIND FLOW IN YOUR DESIGN
*LIVE CONCEPT MAP WORKSHOP*
How do you bring all of these wonderful elements together into a design that flows? Learn the Four-Part Master Plan method to bring flow and cohesion to your vision. This method inspired the Dargan's award winning book, Timeless Landscape Design.
Now it's time to have some fun! We're throwing caution to the wind and dreaming big, we can edit and hone later. We're painting in broad strokes to see what wonderful things our imagination can conjure. We will share some incredible exercises designed to free your creativity. We have used these tricks in private and group design sessions, and they have sparked and inspired many garden designs around the country.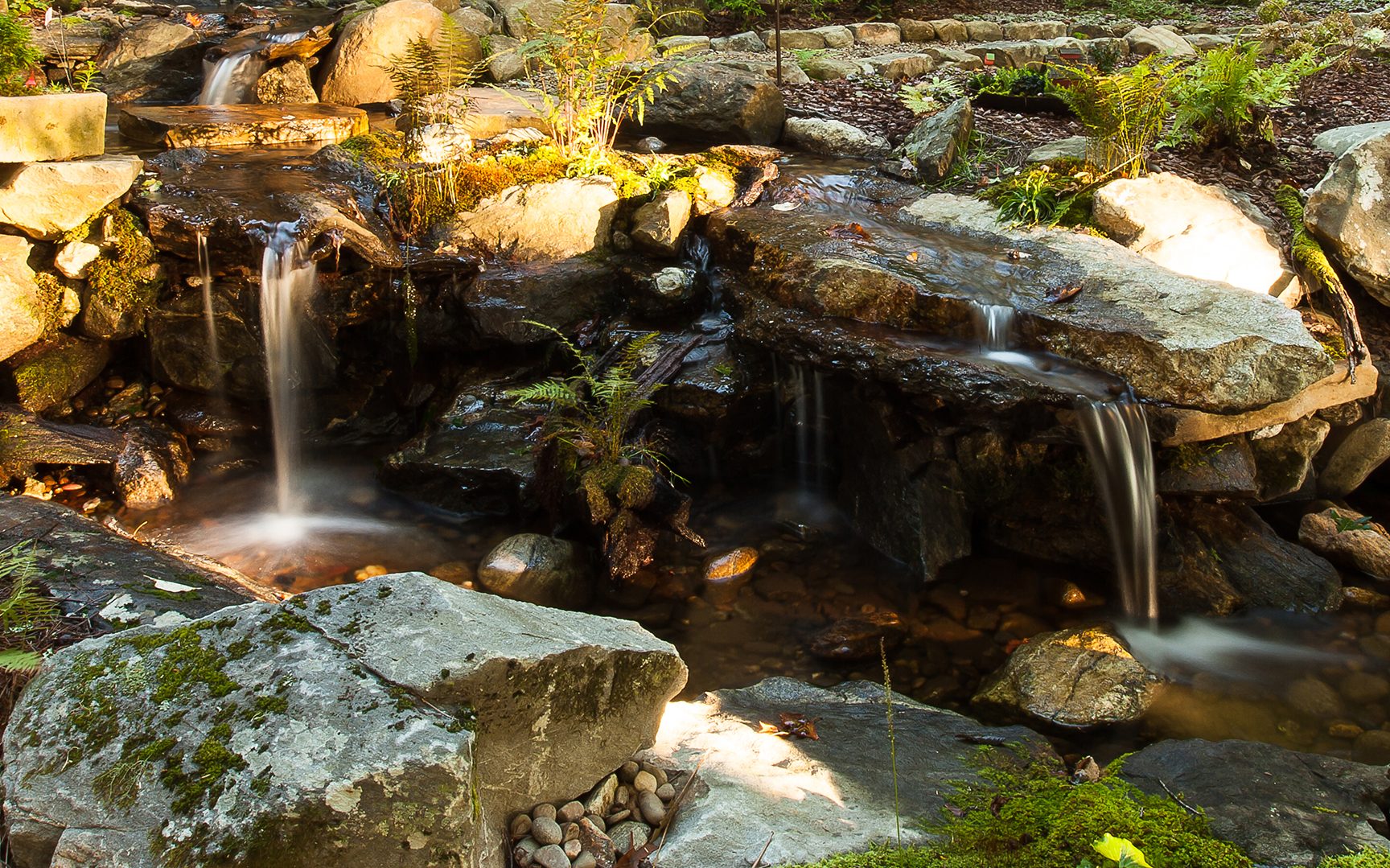 WEEK 10 | BRING YOUR WISH LIST TO LIFE
*LIVE DESIGN DETAILS WORKSHOP*
From broad strokes to details, we're bringing your wish list to life with the tips and tricks of the pros. Let us offer you years of professional landscape design experience, so that you can get it right the first time. From driveways and parking to fencing and pathways, we are getting into the design details to set you up for implementation success and design excellence. We will do a live design details workshop with a wish list element of your choice.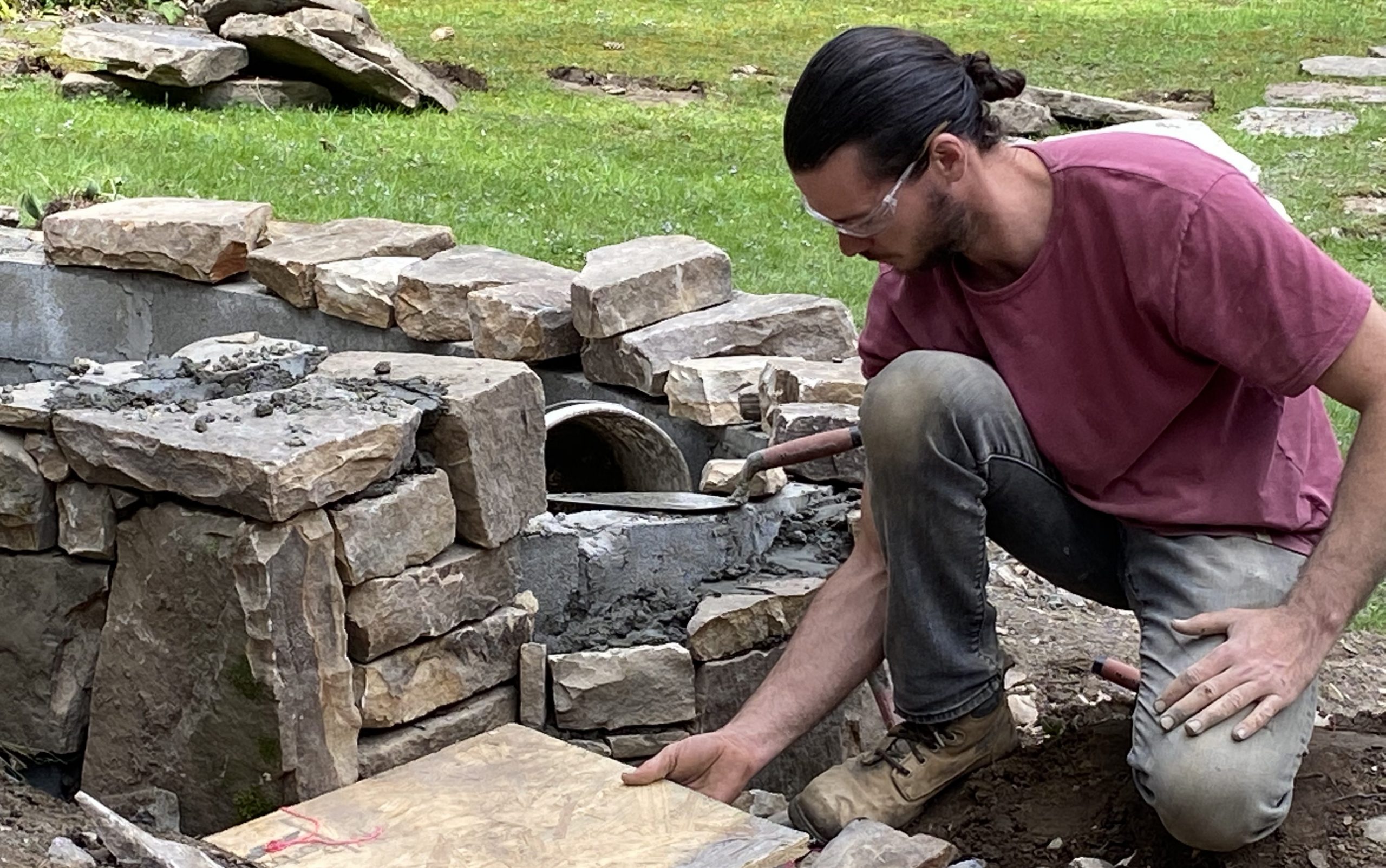 WEEK 11 | BRING YOUR VISION TO LIFE
We aren't just here to help you dream big, we are here to help you bring that dream to life! Now that you have this wonderful and informed vision, how do you bring it to life?? This week we are talking Master Plans and the practical nuts and bolts of implementing a design. After overseeing forty years of design installations, Mary Palmer has a few secrets to share. How do you find great talent? How do you source your plants and materials?
You will learn how to find the best resources to help bring your design home. You will create a timeline and a budget to guide your project. You will learn the art of accepting feedback and allowing a design to evolve over time. We will give you the tips and tricks you need to bring your vision to life!
---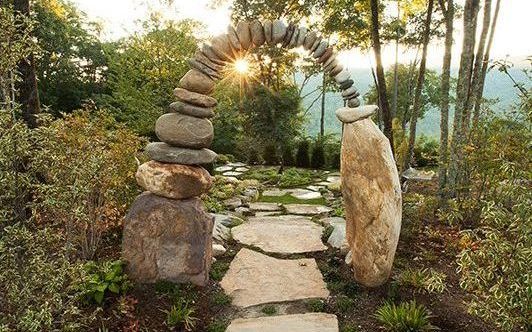 LIVE GARDEN STUDY & GRADUATION PARTY | DATE TBD | SUMMER 2023
We will cap off this experience with a Graduation Ceremony, Garden Tour and Life-Affirming Hands-on Study – champagne may be provided at the Graduation Party – you will have to come to find out, but plan on toasting all your fellow gardeners and new, lifelong friends. The afternoon will include a garden study of one of Mary Palmer's favorite designs of her's in Cashiers, a visit to one of our student's incredible gardens and graduation ceremony at the Dargan's Fernwood. We will toast to our garden success by the waterfall, and celebrate how far we have come. *Travel and accommodation not included, a materials fee of $125 (includes tour, cocktails, canapés, and more) for those who confirm attendance
Are you tired of being a lone wolf gardener?
You don't have to do it alone!
Can you imagine what the support of a group of curious and encouraging peers, as wells the guidance of an internationally acclaimed designer would feel like? It can be intimidating to attempt mapping and designing for the first time, don't worry! We will break it down and walk through it step by step together.
Come enjoy a community of garden lovers to nerd out with and collaborate with along your garden design journey and beyond. We have had fast friendships form in this immersion. The community that grows out of this course is one of our favorite parts of teaching this course- our students are just such wonderful people, and we love getting to host this new affinity group for them!
We've had students organize their own gatherings for each other even after the course has finished. Once you're a Placemaker, you're always a Placemaker!
Who this Winter Immersion Course if for:
– Garden design rookies who are looking for a step by step roadmap, and some expert guidance, so they don't have to make rookie mistakes.

– Master gardeners who have already have a foundation in garden design, but want some fresh inspiration from a seasoned pro.

– Gardeners who are attempting to re-design, and bring fresh life to an already existing garden with its own unique potentials.

– Lone-wolf gardeners and garden designers, who want a community to enjoy their plant nerdom and garden design journeys with!

– People who are willing to try some new skills, and engage with some challenging concepts. People who aren't afraid to just give it a go, even if we mess up. (And we will, it's part of this incredible creative journey)

– For those who are trying to expand their idea of what's possible in their home gardens. We will share a cornucopia of design inspiration, and show you how to translate your garden needs and desires into a working wish list.

– Those seeking to understand holistic and regenerative design, we will be teaching ecological principles throughout, and showing you how to work with your local ecosystem.
Who it isn't for:
– Homeowners who just want a cookie cutter garden. This course is for people who want a one-of-a-kind and highly personalized home garden to enrich their lives.

– Those who don't want to be involved in imagining and designing their dream garden– this course is for people willing to try some new and challenging skills. We will be mapping, sketching, analyzing, breaking down and applying classical art elements and design principles, and taking time to center our designs in history and in place. There will be challenging concepts and we will all be setting aside perfectionism together to just give it a shot!

– Gardeners who don't care about eco-friendly solutions, and want to work against Mother Nature. We will be focusing on regenerative garden techniques in this course, learning to hold hands with Mother Nature as we find balance in our place in nature. We will talk soil, compost, the value of native plants, supporting your native ecosystem, designing for resilience, and so much more.
Student Testimonials 


"I feel lucky to have found y'all!"

This was maybe the shining highlight in my isolation during Covid. I learned so much and was able to get a great amount of work done on a project I needed to get going despite isolation! I think y'all are the perfect team and brought unique viewpoints and information - I feel lucky to have found y'all! 

- Jeanette Whitson 

"This course transformed the way I think about garden design."

The Placemakers Academy was inspirational! Mary Palmer and Arielle transformed the way I think about garden design. They covered all the practical details of landscape design in a holistic framework that encourages you to probe what you want from your garden and what your garden wants from you. Bravo! 

- Gretchen James

"Amazing. Outstanding. They should charge more!"

Mary Palmer and Arielle were amazing. The amount of information and access to resources was outstanding. I have several friends to which I will recommend this class for the next session. I will say that I think you should charge more for the class. This was incredible.

 - Melinda Ethier

You've Got Questions, We've Got Answers.
ON BEING BUSY
And needing to miss/be late to a few group meetings. This immersion is designed with your busy life in mind.
ON A BUDGET
On making it happen on a budget. Every dream garden has one.
ON HOW IT WORKS
How does the Spring Immersion Program work? What's on the menu?
ON THE DIFFERENCE
What's the difference between the Placemakers Online Course and the Immersion? What's included with each?
Winter Garden Design Immersion
Early Bird Enrollment Begins 12.1.22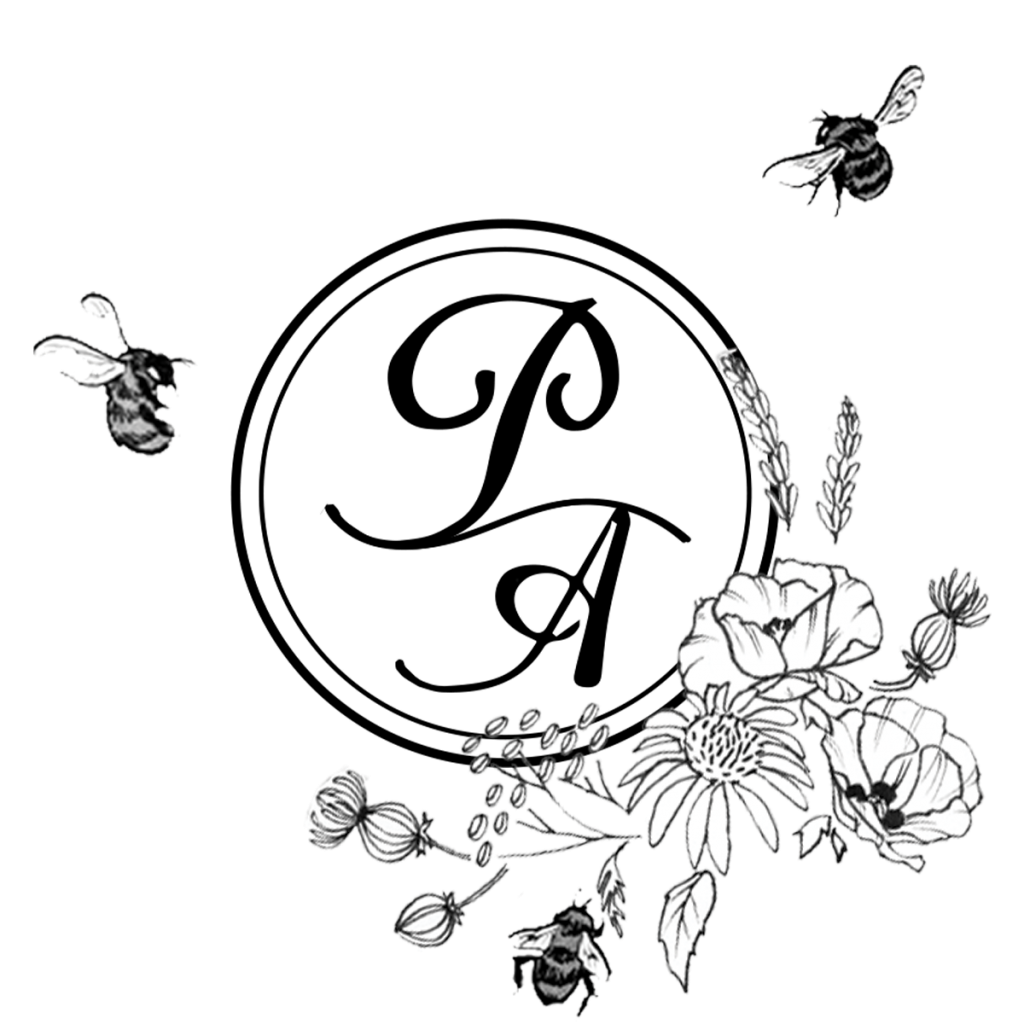 11 Week, Small Group
January 20 -March 31 2023
*30 Student Cap*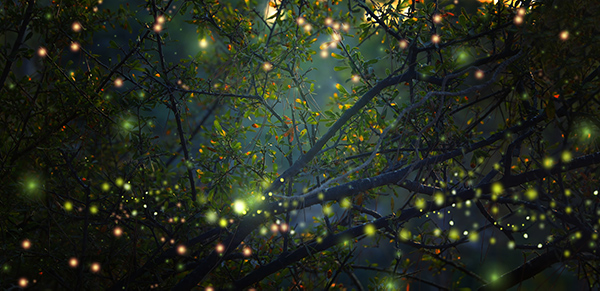 As challenges in the wider world reign, there ARE things we can do to create peace, beauty, resilience and splendor. One of those things we have influence over is our home landscape. Every time someone, maybe someone just like you, commits to connecting with and protecting their little pocket of the world, the worlds gets a whole lot greener and a whole lot sweeter.
This is the reason why we at the Placemakers Academy exist, and why we wake up in the morning all atwitter. We give it our all so you can design, implement and enjoy the garden of your dreams! Making the earth a little greener, one garden at a time.
WEEK BY WEEK, STEP BY STEP FOR 11 wEEKS, wE wILL SCULPT YOUR MASTER LANDSCAPE PLAN, IN A SAFE, INSPIRING aND eXPERT SPACE TOGETHER
We've created the Winter Immersion Program so you can bring your most creative ideas and create a garden that is uniquely yours. We will design and implement together with live weekly calls on Zoom, our weekly wellspring of inspiration. Each week brings focused themes and expertise from Mary Palmer, giving you the mindset that transforms your relationship to gardening in a lasting way. You'll have access to the weekly modules for life, because we know that gardening for you is a way of life.
Best of all, is the camaraderie and community that prior graduates of the program tell us was their unexpected highlight. Our small group of garden lovers near and far grows each year. Come join us, and have fun as we make the earth a little greener, one garden at a time!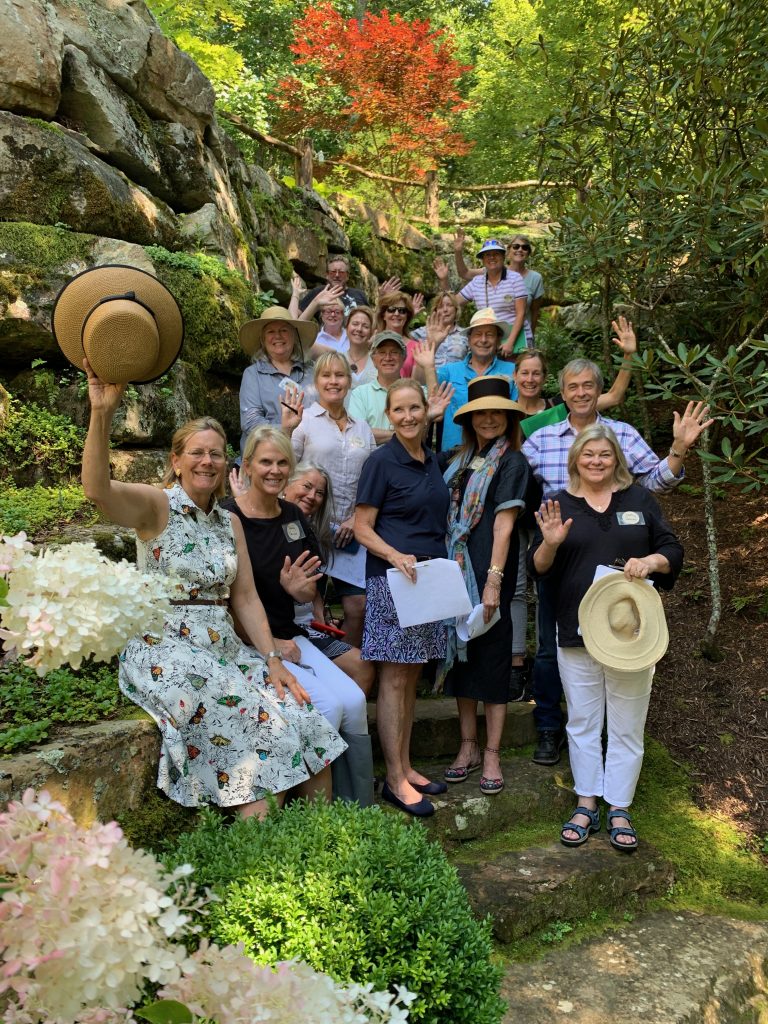 11 Weeks of Blissful Garden Design Immersion Leading to Spring
Plus, an in-person gathering (with alternate dates ready if needed):
11 Weeks of Blissful Gardening Immersion leading to the Graduates of the 2023 Winter Immersion Program (That's you!)
We will cap off this experience with a celebratory Graduation Ceremony, live garden tour and life-affirming hands-on study – champagne may be provided at the graduation party – you will have to come to find out, but plan on toasting all your fellow gardeners and new, lifelong friends.
(Summer 2023 Cashiers, NC – more details to come for registrants, it's a Garden Party, y'all!)
*Travel and accommodation not included, a materials fee of $125 (includes tour, cocktails, canapés, and more) for those who confirm attendance
What will I have by the end of the course?
The confidence to make great design choices
A designer's eye and a developed personal design style
The ability to observe, analyze, and map your site like a pro designer
A foundation in botany, horticulture, and soil science
The expertise to choose the right plant for the right place
A context of garden design history
A working understanding of classical art elements and design principles in landscape design
The skills to create a dynamic and beautiful planting design
The ability to create flow in a design
The knowledge and tools to implement your design successfully
The stress relieving benefits of your own outdoor oasis
More connection with nature in your every day life
The ability to create beautiful habitat for native birds and butterflies
The ability to increase your home value by 10-25% with landscaping and outdoor rooms
Easy ways to clap back at climate change from your own backyard
A philosophy for creating health and wellness gardens
Fresh ideas for creating your own kitchen garden
A community of Placemakers Alumni to share your journey and cheer you on into the future
Invitations to exclusive live workshops, alumni Zoom Q&A's , and garden tours in Cashiers, North Carolina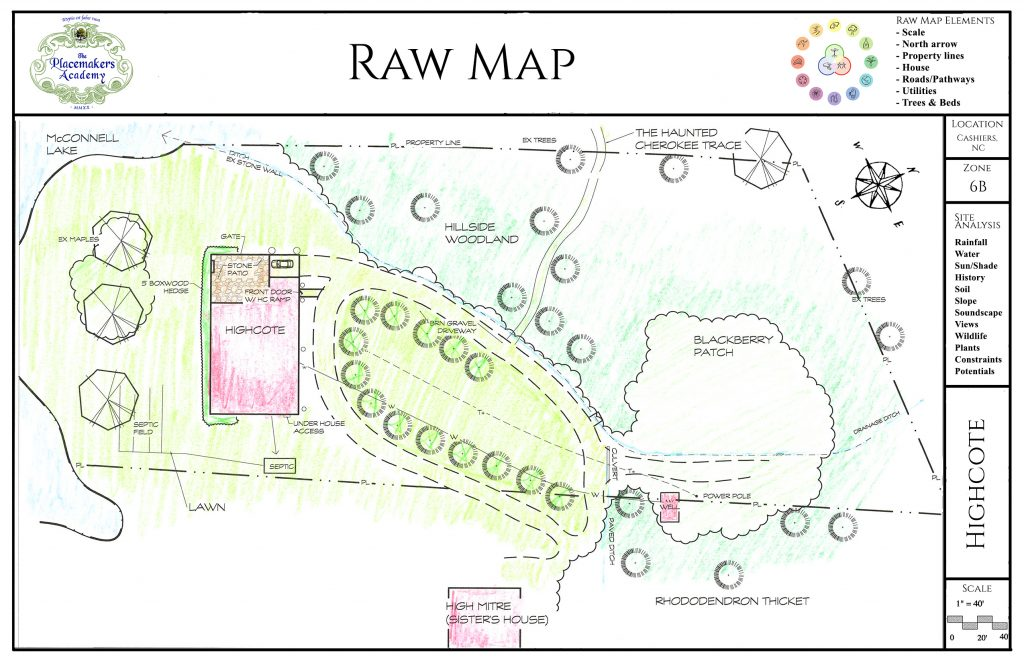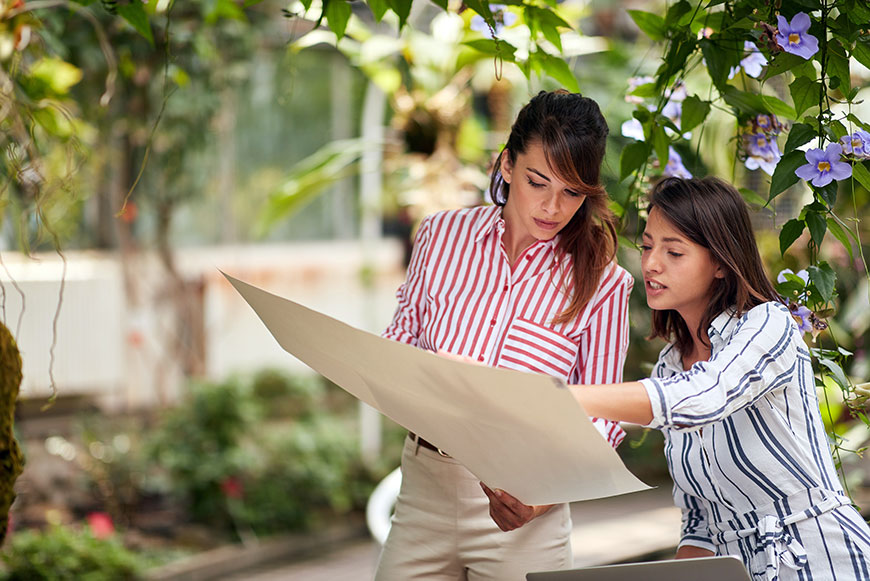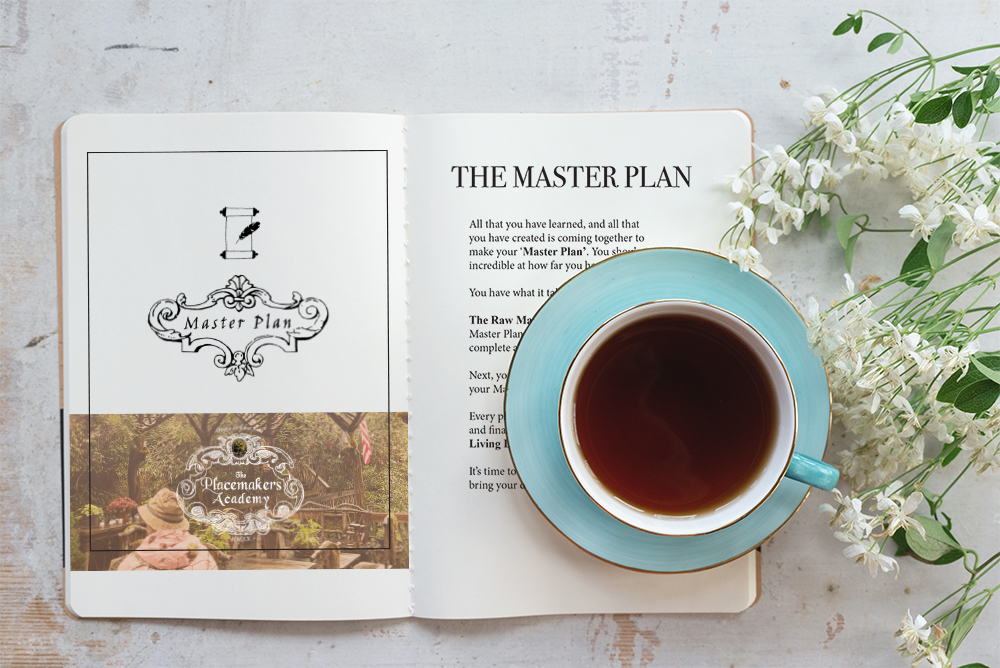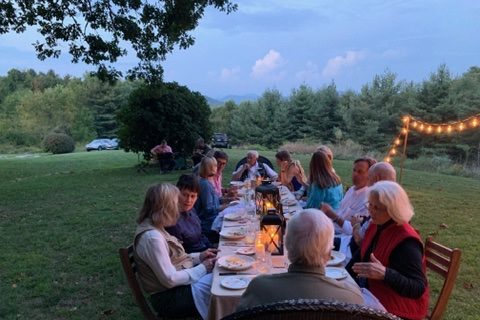 And when you register you can expect:
Immediate and full access to the Placemakers Academy Online Garden Design Course including videos lectures and design workbooks
Lifetime membership in the Placemakers Academy
Signed copy of "Lifelong Landscape Design" by Mary Palmer Dargan
Invitation to quarterly live Placemakers Academy Alumni Lecture and Q&A series on Zoom
Access to the 11 week live design series on Zoom with instructors Mary Palmer Dargan and Arielle McIntyre
Share your design journey with a small group of passionate peers
Small group, 30 students, for concierge level support
Invitation to Garden Tour, Live Study and Graduation Party in Cashiers, North Carolina
The ability to purchase and digitally schedule one-on-one Zoom consultations with instructor Mary Palmer Dargan
Eligibility for the Placemakers Academy Design Certificate
"The class was spot on."

Once I heard about this class I knew it would be extremely helpful in not only that project but other projects that I was working on. The class was on spot for what I needed and if I was about 20 years younger I'd probably consider going into full time landscape design. 

- Scott Vuncannon

________

"I had no idea that I would learn so much."

GREAT COURSE! I had no idea that I would learn so much during this course...history, elements of design, how to measure and plot our whole property, new plants to consider, etc. Thank you Mary Palmer and Arielle. 

- Suzanne Duggan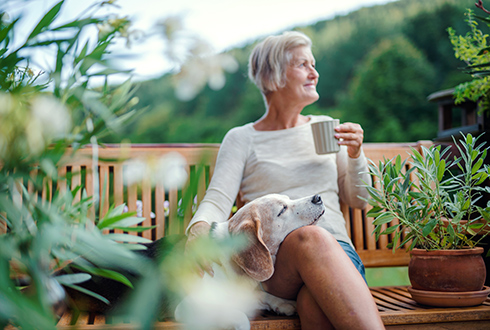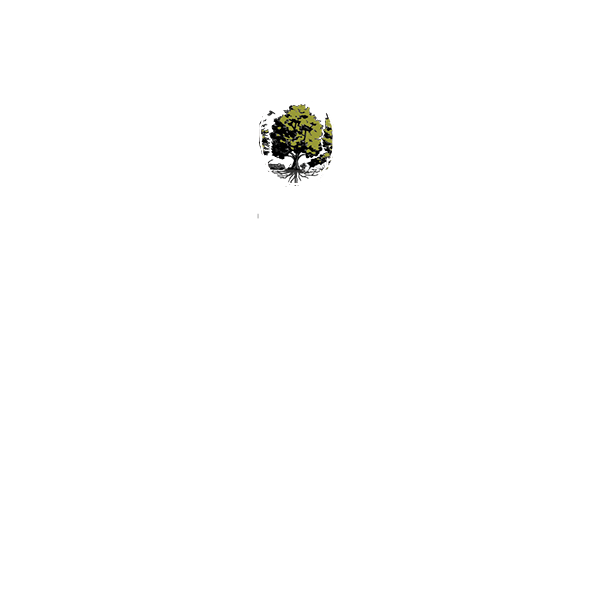 If not 100% satisfied, please provide attempted course work for Module 1, "Observe", within 10 days for a full refund.
We're excited. We hope you're excited. Let's make this winter planning season a magical one to remember and make the spring simply out of this world!
Have questions? Email us,
We hope you'll join us and make the earth a little greener, one garden at a time,