DARGAN WINS GOLD
Dargan Landscape Architects receives International APLD GOLD Landscape Design Award

The Association of Professional Landscape Designers awarded Mary Palmer Dargan, RLA, principal of Dargan Landscape Architects of Cashiers, NC. The prestigious International GOLD landscape design award at their recent conference in Chicago.
The Cashiers team of John Warren, Natural Landscapes and Wayne Miller of Miller Landscapes worked tirelessly for three years to develop the grounds. Edmund Taylor, horticulturist supreme, managed the plant material collections of rare evergreen and deciduous trees, flowering shrubs, vines, perennials, dahlias and woodland plantings for well over a decade.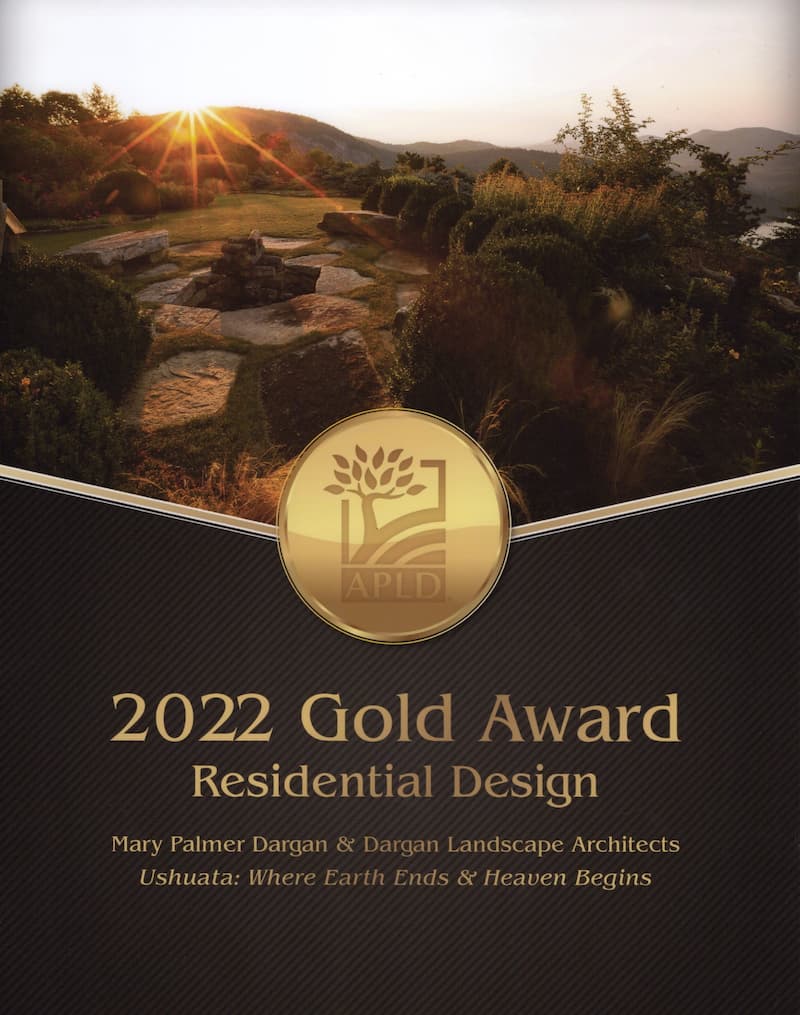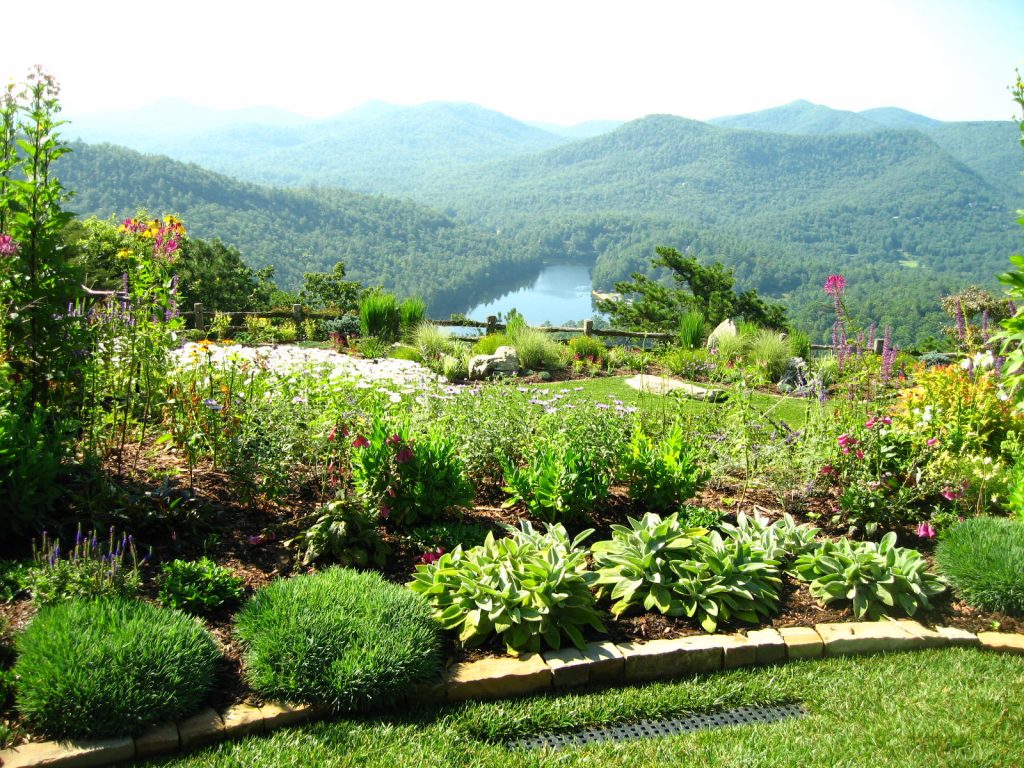 Ushuata is situated on 12 acres of mountaintop with 280 degree vistas over western NC. The property was generously shared to benefit The Joy Garden tour thrice in the past 15 years. As the plant collections matured, it became a botanical garden featuring the range of plants that thrive in our area at 4500′ elevation. Sustainable practices such as water harvesting, rain gardens, and composting exhibited good stewardship of the land.
Association of Professional Landscape Designers,
Gold International Design Winner
Mary Palmer Dargan, RLA of Dargan Landscape Architects receives an International GOLD Landscape Design Award from Eric Gilbey of Vectorworks, President of The Association of Professional Landscape Designers at the July conference in Chicago, IL. The Judges on Ushuata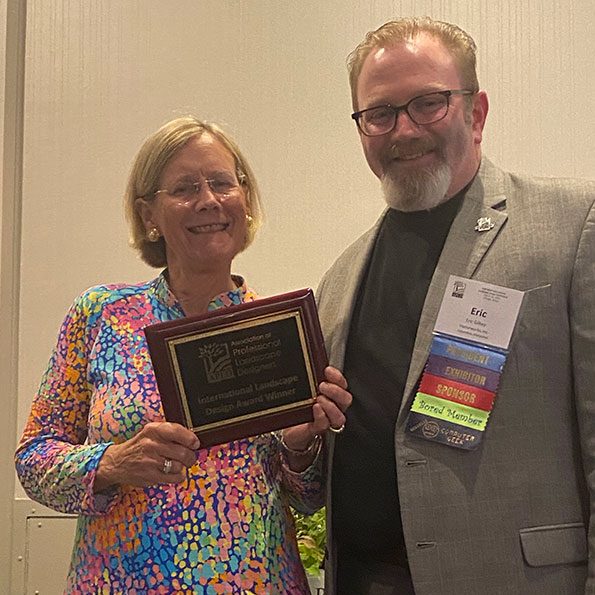 Ushuata, created for Judy & George Dixon in Cashiers, NC, was applauded by the judges as being,
"A wonderful project. A great design that blends the site, its context, the environment and grounds. Great variety in design elements and features. Excellent job weaving materials – stone and plants – into the site. Softer hardscape is appreciated for a lighter footprint on the land. Circular stairs – a stunning elevation transition in harmony with the site. Excellent mix of intimate and larger spaces making an overall welcoming and beautiful landscape. Well done."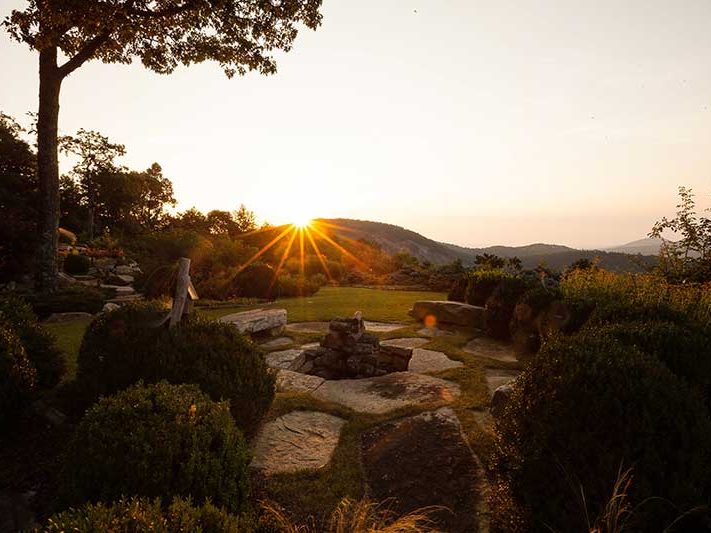 MARY PALMER ON RECEIVING
THE APLD GOLD AWARD
"I'm over the moon!
It means so much to me to have met this goal, because it recognizes extremely high achievement in a field with great competition. It is an international award, and it's even more significant because of the broad reach and impact of this design project. Ushuata featured sustainable lifestyle techniques implemented on a large scale."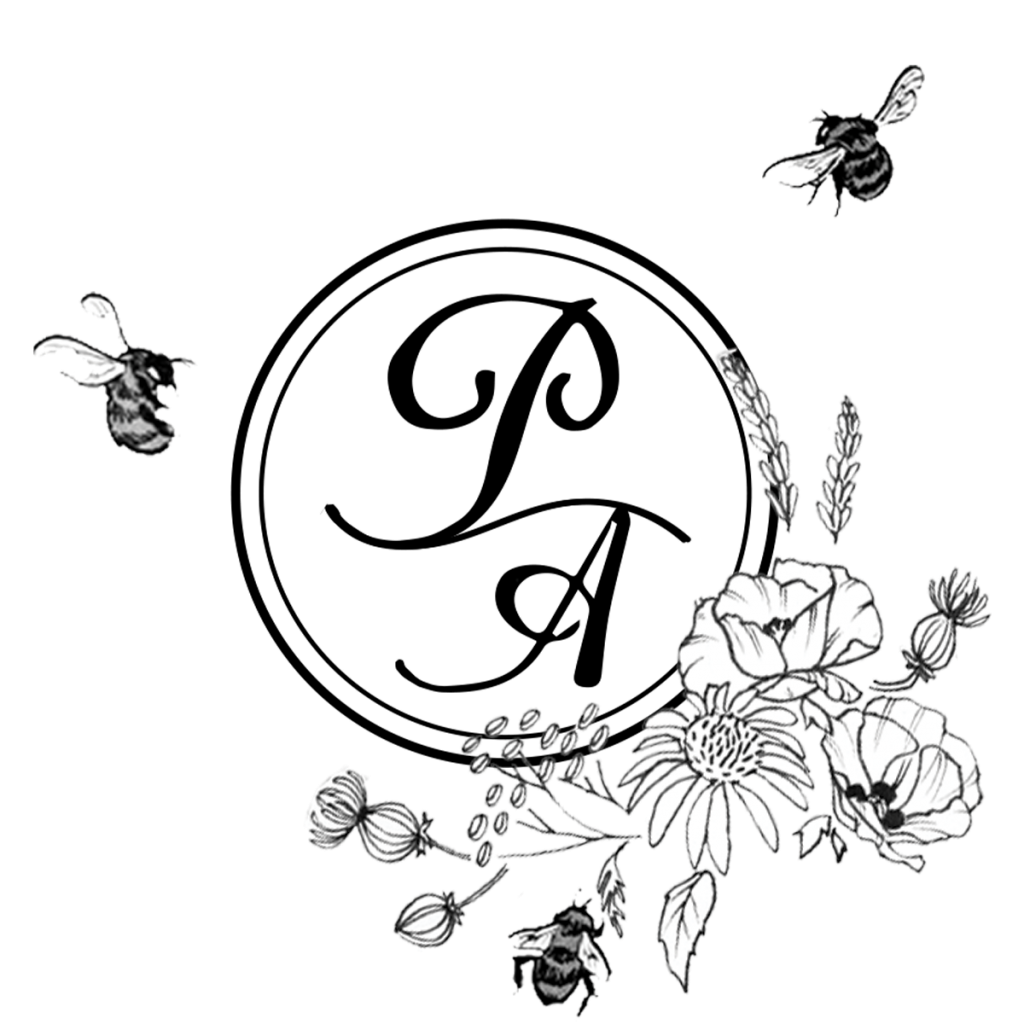 PLACEMAKERS WINS SILVER
The Placemakers Academy of Garden Design Wins Garden Communicators International 2022 Silver Award
The Placemakers Academy of Landscape Design took home a silver award from the Garden Communicators International 2022 Media Awards, in both digital media categories, for learning website and special digital product.
Held annually for more than 20 years, the GardenComm Media Awards have recognized the top professional horticultural communicators in the areas of writing, photography, speaking, digital media, broadcast media, publisher/producer, and trade. This year's program featured over 50 categories across 7 disciplines. All works were focused on horticulture and gardening.

"The academy's GardenComm Silver award is remarkable not only due to the heavy competition for the digital media categories, but also the quality of the judging. A project has to meet an extremely high standard to receive a silver award, and should serve as an example for others who are striving to update, improve their communication projects."
Garden Communicators International
We here at Dargan Landscape Architects and The Placemakers Academy are so excited to share these honors, and look forward to an incredible 2023 design season and 2023 Placemakers Garden Design Immersion.